For this month's CoCo Inspo we will be focusing on something we have all been using lately…work from home spaces! Since working from home has become our new normal it is incredibly important to make sure your WFH space is comfortable, functional, and maximizes productivity. It is very easy to become unmotivated and unproductive while working from home that is why designating a specific spot in your home for working is so important. So, find a quiet, sunny space in your home and get started creating the perfect WFH space for you!
Desk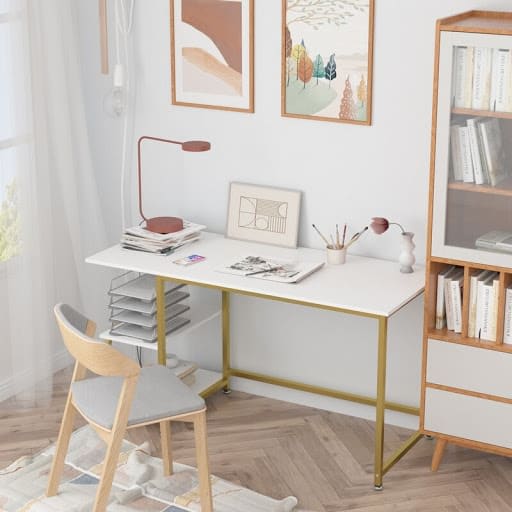 You can't work from home without a desk! This desk is small enough to fit into any functional space in your home but large enough to create a comfortable workspace. The side storage creates additional space to store files, and office essentials. Also, its white top and gold frame are very on-trend and can transform any ordinary corner in your home into a gorgeous WFH space.
Chair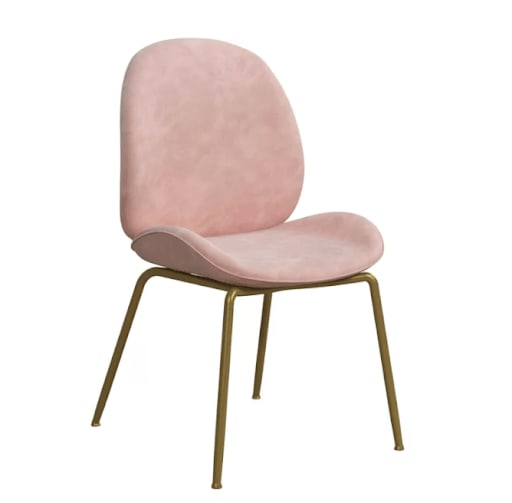 Being uncomfortable is the last thing you want when working long hours. That is why finding a cute chair with maximum comfort is necessary. This chair is the perfect balance between aesthetics and functionality, plus, it comes in many different colors!
Office Accessories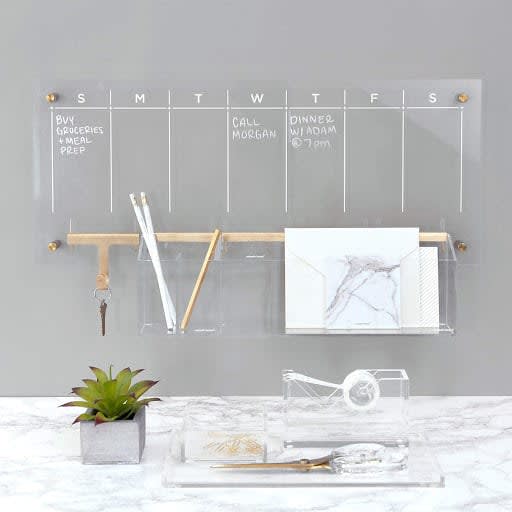 Now that you have the perfect desk set-up, you must find the perfect accessories! This dry-erase calendar is sleek and simple, making it perfect for writing out your weekly to-dos and staying organized. Since it hangs on the wall, it will help maximize your desk space and add some decor!
Desktop Decor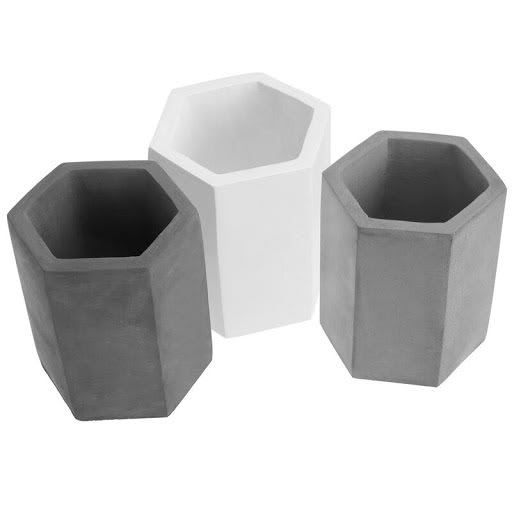 These modern concrete stationary holders are so sleek and functional. They can hold your desk supplies, and look cute while doing it. The hexagon shape adds a unique touch as well as the grey tones.
Wall Decor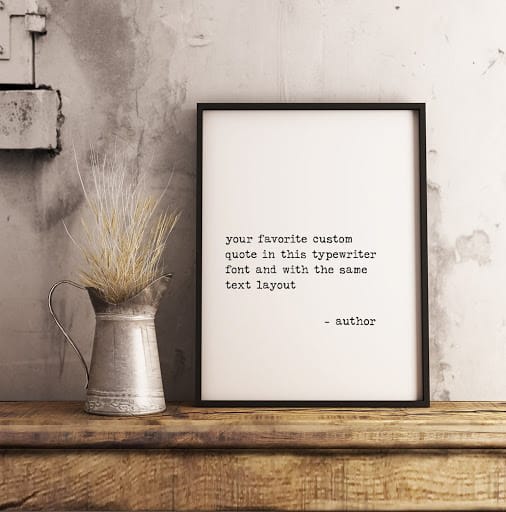 A great way to personalize your WFH space, while also bringing in some decor, is to get a print of your favorite quote or saying. Not only does this add a little something to your space, but it can keep you motivated throughout your workday. This simple black framed print is very minimal, yet trendy, and can be either hung on the wall or propped up on your desk!
Plants
Adding plenty of plants is a great way to elevate your WFH space. Not only are plants aesthetically pleasing to look at, but there are many benefits to adding them to your workspace. Natural greenery is proven to reduce stress and increase productivity. It can also lead to more creative thinking. Who doesn't love a bright and cheerful space?
Living in such a time of uncertainty, it is important to designate an area of your home for working. Whether it be selecting the perfect desk and chair set-up, functional office accessories, or fabulous plants, you can customize your space to fit your WFH needs. Hopefully, this CoCo Inspo inspired you to create a WFH space that gets you excited to virtually go to work every day!