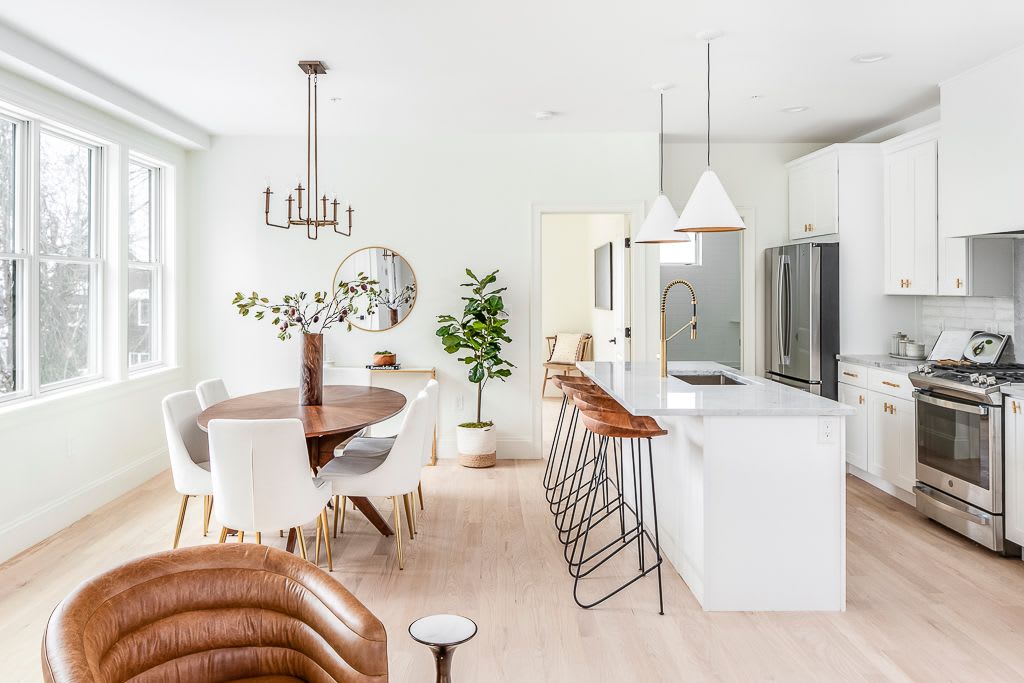 With vision, determination, collaboration, and a little bit of magic, Erica transformed a Somerville condo into this luxurious dream home! 419 Broadway Terrace, Unit 2 is a two-bedroom, two-bathroom condo complete with gorgeous designer finishes and a bright open floor plan. It is incredible to see what careful attention to detail and an extraordinary eye for design can truly achieve. Let us show you the materials and finishes used to make Erica's vision a reality!
The first aspect of this home that is an immediate eye-catcher is the natural light oak flooring. Not only does it brighten the entire interior, but it also makes it look extremely spacious. This floor allows for great contrast with any medium to dark piece of furniture. It is a solid base for the perfect entertaining space as is both fresh and inviting.
Next, the eye is immediately drawn to the gorgeous white dolomite countertops. They add to the overall bright and open feel of the entire home. The counters glimmer with impeccable detail and shine, offering a fresh, clean space for any culinary adventure. They are elegant and trendy at the same time, and make the entire kitchen and dining space feel cohesive.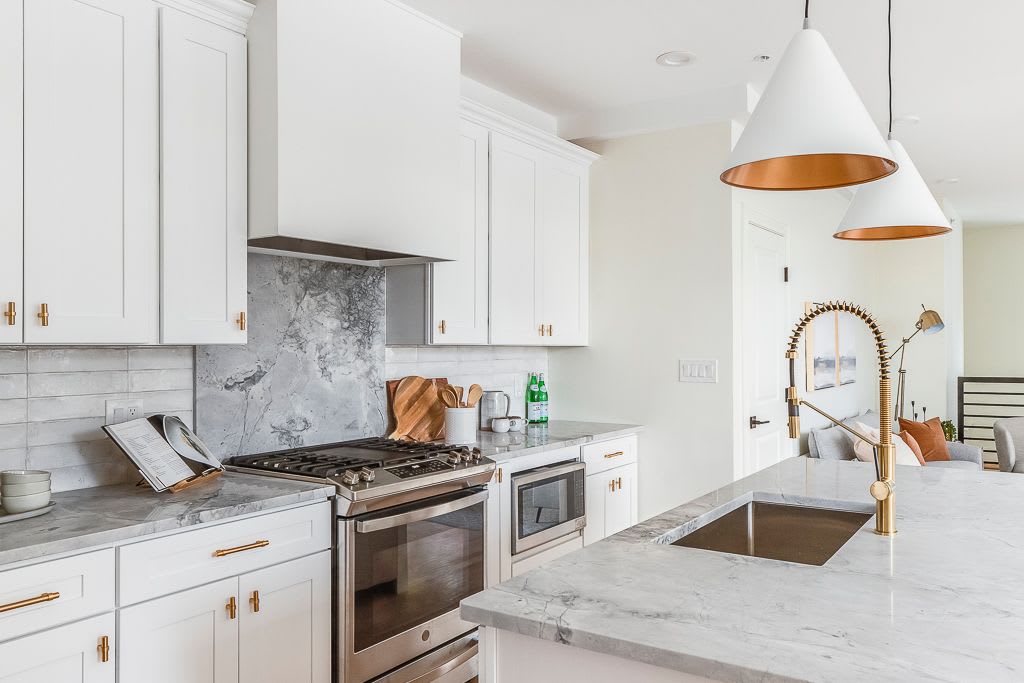 The island is the perfect space to cook or entertain and serves as a great transition into the dining space. It is also very convenient as it allows for additional seating. The deep sink and impressive industrial-style brushed brass faucet adds both functionality and style. The island area is finished with two white cone-shaped pendant lights with gold interiors. These stunning pendants are definitely a show-stopper when you enter this exquisite space.
The classic white custom cabinetry makes the kitchen feel timeless. The continuation of bright white details enhances the entirety of the space. The cabinets are accented with brushed brass hardware which gives a modern and chic feel. By adding a white hood vent, it seamlessly blends into the cabinetry. The stunning dolomite behind the stove provides the perfect amount of detail, as it is bold and extremely eye-catching. The fresh white stacked ceramic tile backsplash compliments the dolomite well without being overpowering.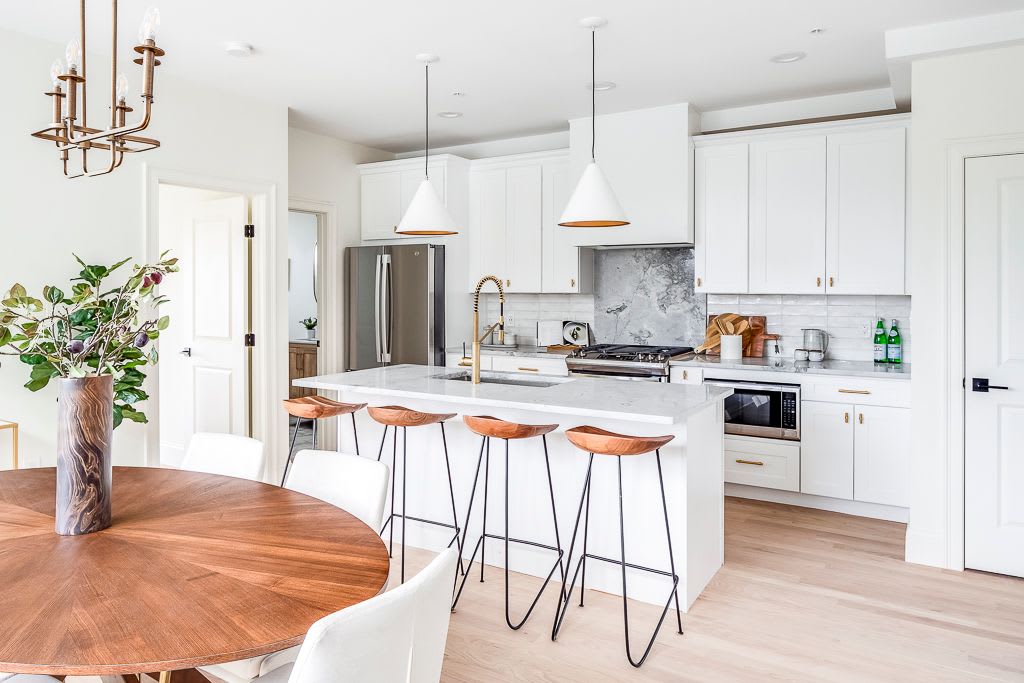 Get The Look…
Interested in getting the look? Below are some items similar to those used to design and stage this incredible condo.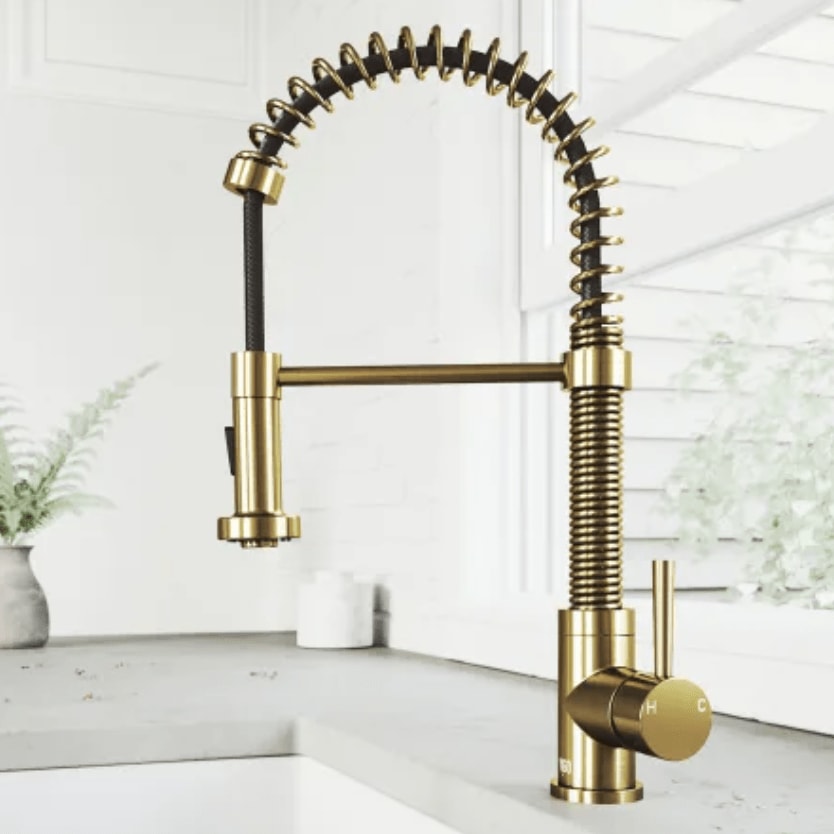 Adding this faucet to your kitchen is an easy way to enhance the space and add some stunning modern detail. This industrial-style faucet is EVERYTHING!
Since light fixtures are the jewelry of an interior, these pendants are a must-have for any space! Allow them to dazzle in your own home!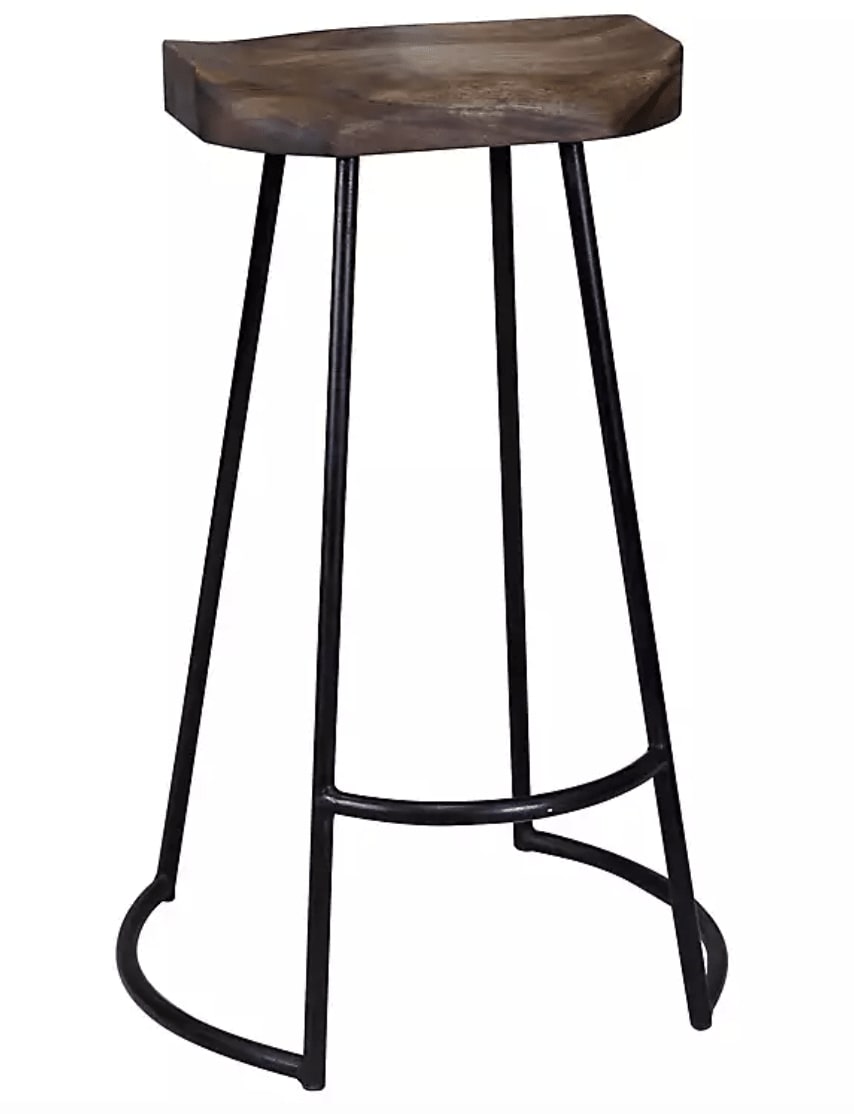 These bar stools are so simple, yet have the potential to add so much to the space. Perfect for entertaining!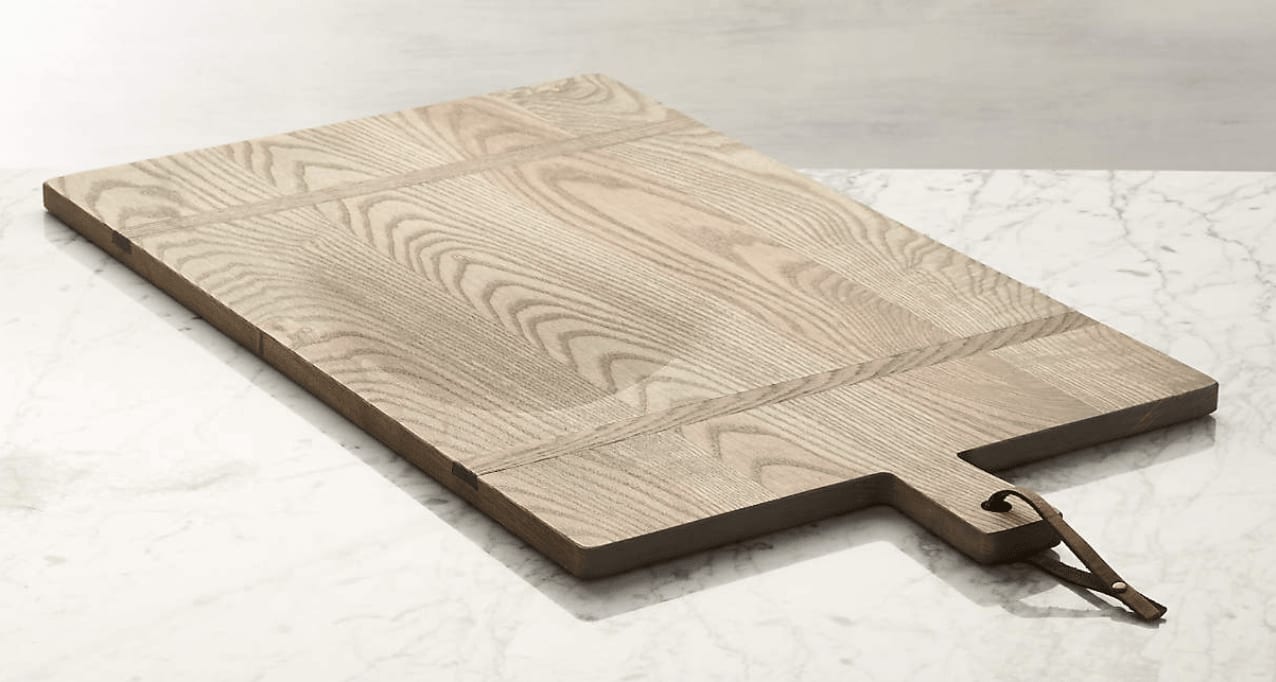 This serving board is a must-have item because it is so useful, and looks FAB on your counter!
Every space needs a beautiful dining table. This one is equipped with the perfect amount of intricate detail, while remaining simple at the same time.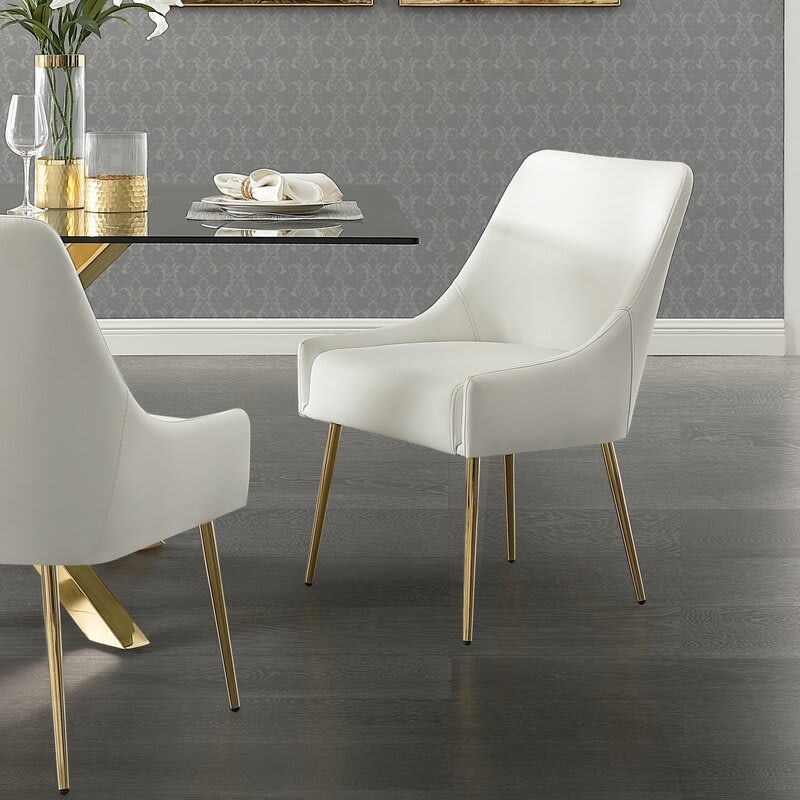 These dining chairs add a unique element, especially when paired with the wood table against clean white walls.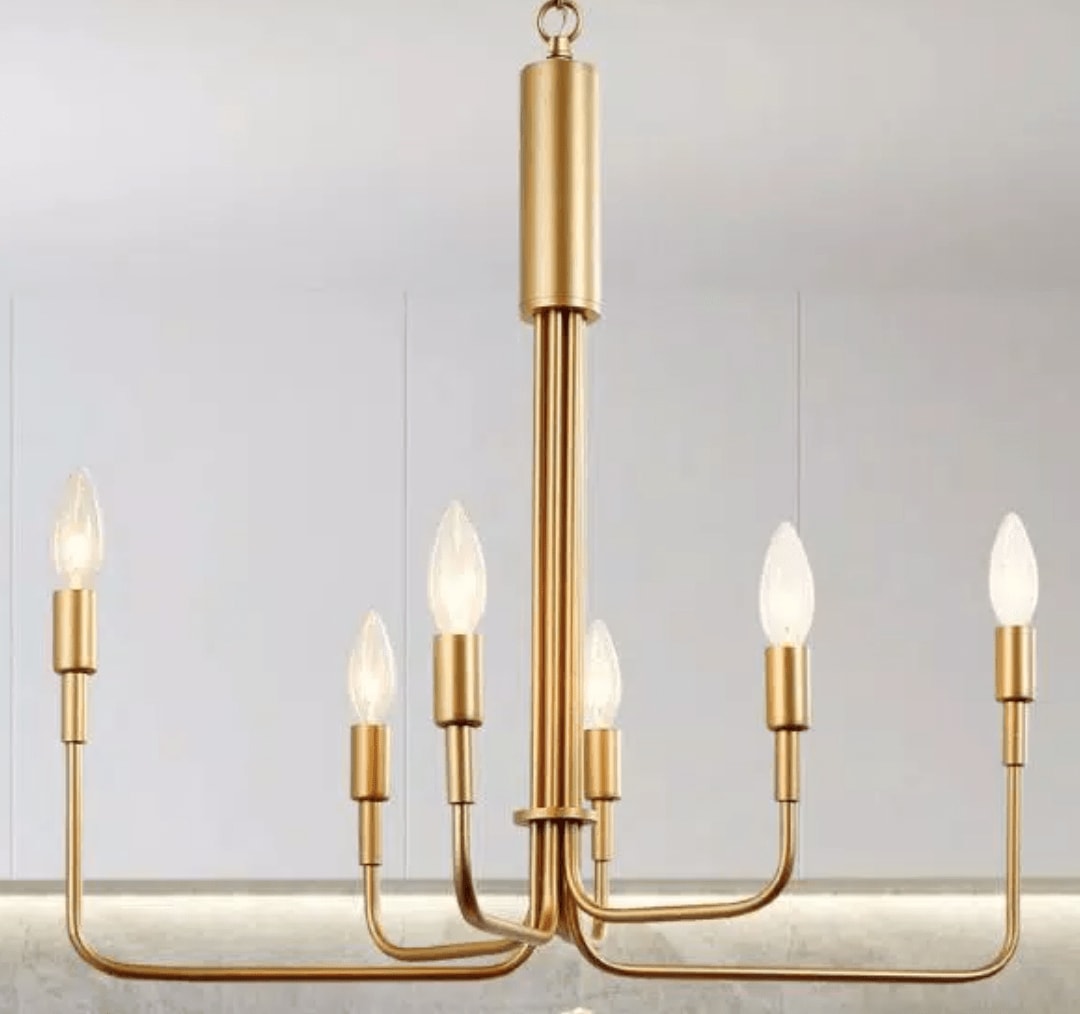 The perfect eye-candy to sparkle above your dining table!
"Designs by Erica" part of Covelle & Company helps clients transform their spaces into homes. Her soul mission is to evoke emotion and create demand. Erica's attention to detail and style elevates appeal, assisting sellers and developers to sell more quickly and for more money. We would be remiss if we didn't mention that this incredible renovation was made possible by collaborating with Lavelle Development. This fantastic company specializes in building and remodeling homes in the Greater Boston area. Keep an eye out for more collaborative projects from Covelle & Co. & Lavelle Development. A perfect match of design & development 🤗.
Looking for some inspiration? Loving these designs? Take a look at our
Pinterest
&
Instagram
Accounts to get you kick-started on your own project!
Contact us today
to hear more about our top agents offering an exclusive white-glove service and design services!