Why is it that women are hesitant to empower and recognize the accomplishments of other strong, admirable women? Why do we often feel a sense of failure towards ourselves, and often (although we may not want to admit) a sense of jealousy towards other women when they are praised for their success? The answer and the solution are both very simple. We are afraid that the recognition of other women's success may take the attention off of our own success, and that our hard work is not being recognized in the same manner.
The solution and driving force of this
#buildherup
campaign are to band women from all different career paths together to praise the accomplishments we are all making on a daily basis, and form a collaboration to share our best practices and ideas. We want to open the flood gates to a world of opportunities where our ideas can be transferable, regardless of our career.
Ladies, let's unite and
#buildherup.
Just because we are strong, doesn't mean we don't need support. There is no benefit that comes from tearing each other down.
#BuildHerUp | ERICA COVELLE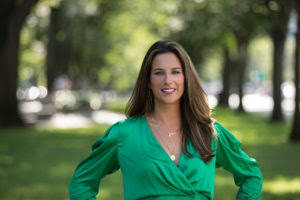 Combining her interior design expertise with her passion for sales, Erica Covelle surpasses industry standards, thriving in a competitive environment while raising three children. As the senior vice president of Covelle & Company at Compass, Covelle ensures that her sellers, buyers, property investors, and developers leave every negotiation satisfied with the results. "I'm a fierce negotiator that sets a plan with my clients rather than shooting from the hip," she explains. "I have a structured way to go about things while being flexible. I handle each client with care and aim to alleviate their stress by educating them and helping them through any obstacles." After graduating from the New England School of Art and Design, Covelle worked for DiMella Shaffer, learning valuable skills like producing construction drawings in AutoCAD, building and rendering 3D models in Sketch-up, and producing FF&E schedules for a range of residential and commercial projects. "The experience and knowledge I gained from that part of my career journey go unmatched," she says.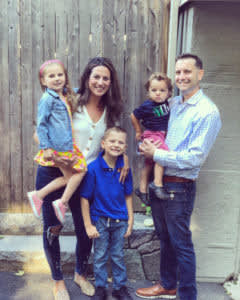 Covelle has built an extensive social media following, amassing over 10,000 followers on Facebook, Instagram, Instastory, LinkedIn, and Twitter combined. "We generate on average an additional 30,000 views on our listings through social media alone," she says. "We push ads with money behind them and hone in on specific locations and other details that make sense for the particular property we are listing." Through the years, Covelle has received numerous accolades including the Quality Service Award, Excellence Award, Titan Award, Centurion Award and entry into the Centurion Honors Society, Chairman's Club, and Platinum Club. She is a Seniors Real Estate Specialist and a member of the Greater Boston Real Estate Board. Covelle celebrated the birth of her third child in 2018, she feels incredibly blessed to have 3 beautiful healthy children she notes that the secret to her success is driven through the love and support of her understanding and patience husband JR Covelle.
Help join us #buildherup, if you would like to be apart of our campaign or know someone deserving – contact us today.