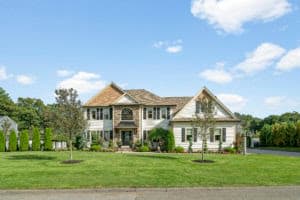 One of our latest sold properties, 14 Amherst Street #WilmingtonMA is a good indication. Covelle & Company successfully marketed and sold this beauty for 20% over the highest sold home to date in Wilmington!!!


Curb appeal is more than just how a house looks; it's also a clever marketing tactic. What is curb appeal if not a type of marketing that aims to sell a home from the outside in? Expectations are set by curb appeal. If a prospective buyer likes what they see on the outside, they are more likely to look inside. When it comes to selling a home, first impressions matter. While improving a property's outside may not be as thrilling as deciding what to do with the kitchen, it is more crucial in many respects. You want your property to have a "wow" factor at first glimpse. It shouldn't, at the very least, turn off the vast majority of purchasers. The home's curb appeal, on the other hand, should inspire consumers to investigate further.


When most agents shy away because there is no real comparable property to justify that dollar amount. Covelle & Co is there to recognize the unicorn 🦄 and accept the challenge!!! 💪🏻✨
The Unicorn Property: A golden opportunity to set a new record high for a town, paving the way for higher price points to fold into the market and boosting property value all around!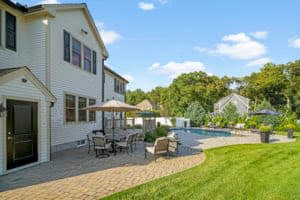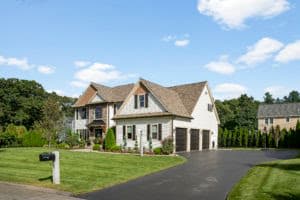 Almost 90% of home buyers start their search for a new house on the internet. Having said that, if you want to spark potential buyers' interest, you'll need eye-catching photos that highlight your home's curb appeal. Take many photos of your home at different times of the day for the greatest lighting and without any extra clutter like cars, bikes, toys, and so on. You want to present your home in the best possible light.

Improving a home's exterior appeal will increase its value and speed up its sale. Homes are often valued based on the quality and amenities of the interior, making it difficult for financial institutions to determine how much curb appeal adds to the worth of a home. Properties with well-kept lawns and excellent landscaping, on the other hand, sell for 7% more than similar homes with exterior flaws or ugly front yards.

Have you been thinking of selling your home, want an agent who's going to provide good direction so that you can obtain the highest possible return on your long-term investment? Covelle & Co. is here for you locally, nationally, and globally.. with connections and relationships with agents all over the world!
THE BEST WAYS TO BOOST YOUR HOME'S CURB APPEAL

The lovely thing about curb appeal is that it's simple to achieve with a few small changes. Here are six strategies to boost your home's curb appeal:
TREES, GRASS, AND LANDSCAPING
It's pointless to devote your entire budget to the interior of your property if the exterior is a disaster. The quality of the lawn, landscaping and any other greenery near the front of the property should be your first priority.
THE HOUSE'S ROOF
In addition to beautifying the landscaping, you should assess the physical condition of your property, particularly the roof. Few aspects will either turn away or entice prospective buyers more than a home's roof, despite the fact that it is not often viewed as the most beautiful component of a property. If the roof is old and just has a few years remaining on it, replacing it and trying to sell the house for a better price will provide you a positive return on your investment. Unless they are receiving a terrific deal, buyers will not want to pay out of pocket for a new roof after purchasing a home.
THE PROPERTY'S EXTERIOR
In addition to the roof, you should inspect the siding and exterior of the building. The presence of a filthy exterior should not be overlooked. Power washing a deck or your home's siding won't take long but will make a great difference.
PARKING LOT
The driveway is another outside feature that is sometimes disregarded. Your driveway doesn't need to be replaced or resealed, but it shouldn't be in bad shape either.
FRONT DOOR
What is the one thing you can't seem to avoid seeing every time you go into your house? Your front door is the answer. Rather than replacing the door totally, investigate if a fresh coat of paint will suffice to bring it up to date. A front door in black or charcoal raises the value of a home by $6271.