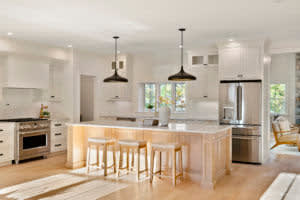 Step into the warm and inviting grand kitchen of our recently sold #designsbyerica project in North Reading, Massachusetts. Admire the beauty of the oversized island adorned with honed Milano Dolomite countertops, embodying timeless elegance and modern functionality. With thoughtful details incorporating the latest trends, this kitchen is designed to cater to your family's needs and captivate your senses. Explore the luxurious delights that await within this exquisite home.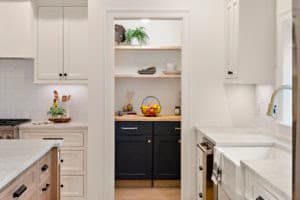 Explore Erica's ingenious design featuring a delightful peek-a-boo pantry, doubling as a stylish bar or prep area. Admire the captivating contrast of cabinet finishes, highlighting the beautiful paint color and mix-and-match hardware. Experience the perfect blend of functionality and charm in this versatile space.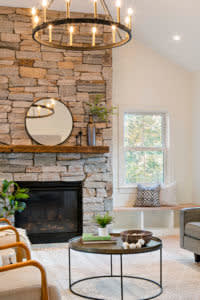 Embrace the farmhouse-cozy style with stone hearths and fireplaces, a quintessential feature of New England homes. The light sandy beige stone beautifully complements the soft neutral tones, enhancing the overall design aesthetic. Discover the perfect blend of functionality and style in the thoughtfully designed office area, boasting designer-selected finishes and ample natural window lighting for an inspiring work-from-home experience.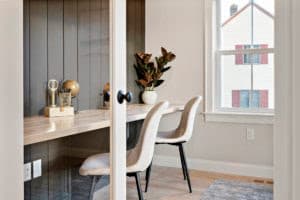 Find your dream forever home, inspired by the exceptional designs of Erica Covelle and Covelle & Company. Whether you seek a perfect match or desire to revamp your current space for top dollar, reach out to us today to embark on your personalized journey.