This month's Fashion Meets Interior was inspired by the powder room in one of our recent #DesignsByErica projects, which was the epitome of black and gold sophistication.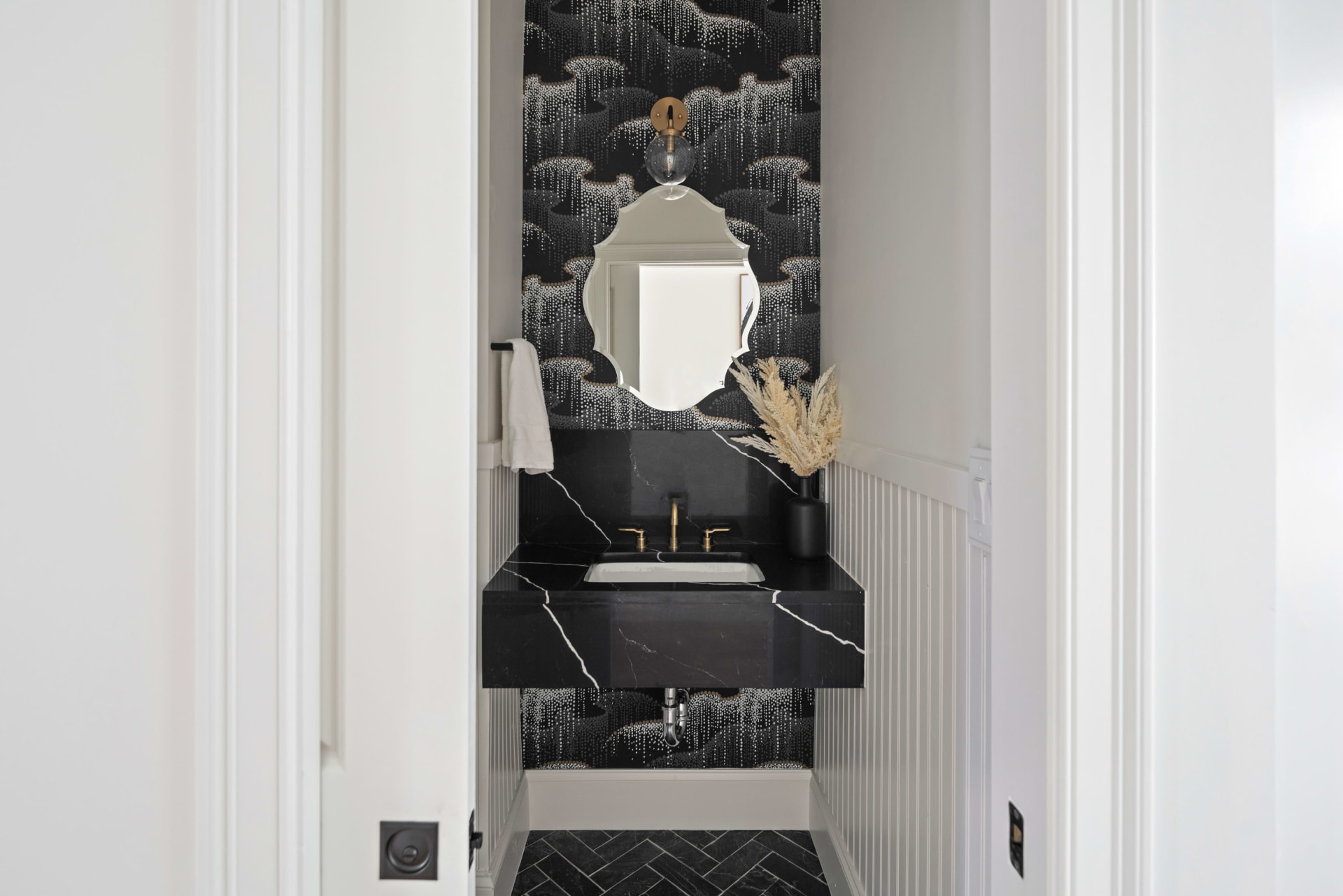 The combination of black and gold has been used for decades in fashion and interior design because of its timeless elegance. The ultra-sophisticated color duo of black and gold is one of the most popular color combinations of today. This fascinating pairing of hues is often used in fashion and in high-end interiors, to the point where it has become virtually synonymous with class.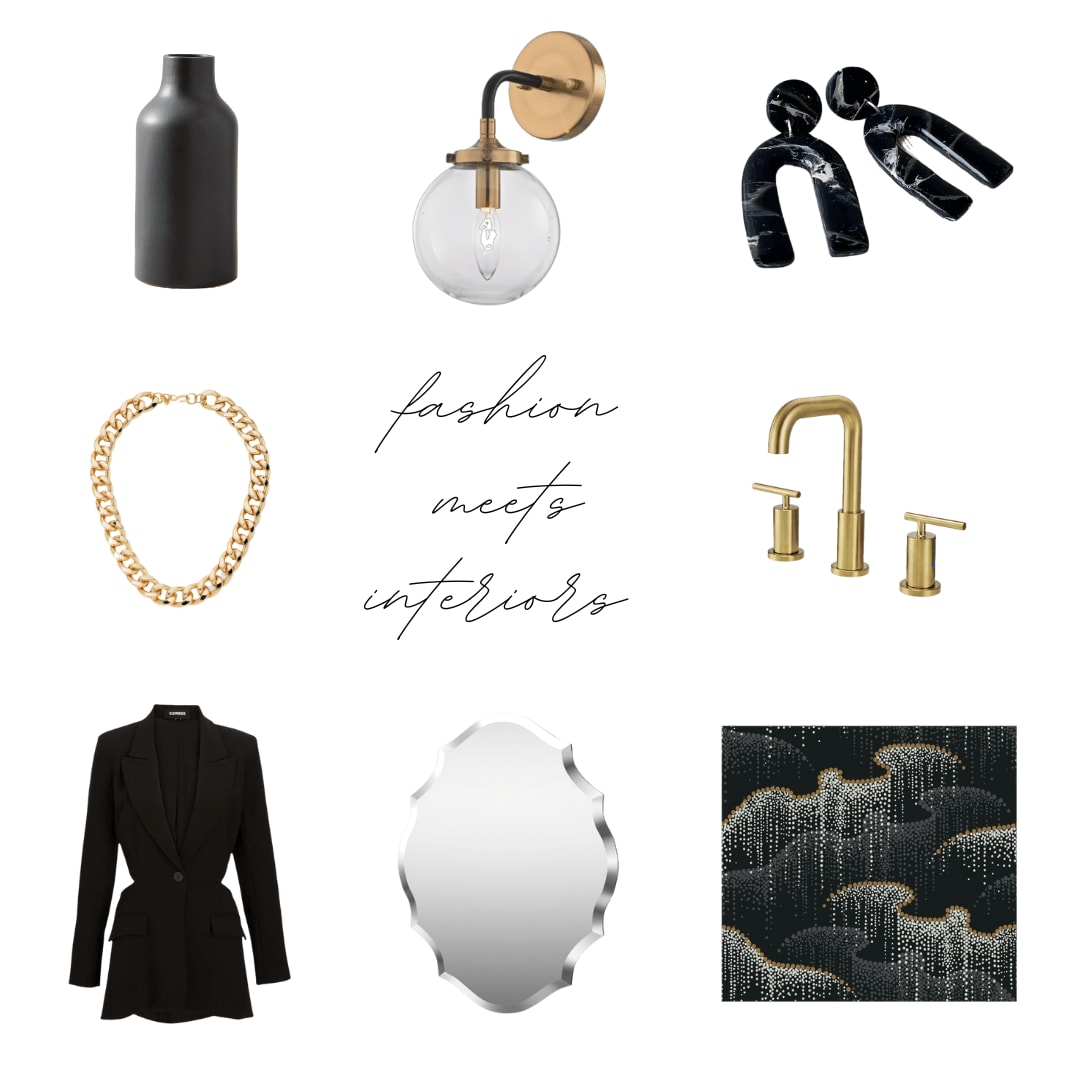 Why? Black is a saturated shade that embodies a rich mystique, which seamlessly and effortlessly adds a sense of quiet sophistication. Adding touches of gold, on the other hand, can make even the most plain ensemble or room feel more luxurious.