Fashion Meets Interiors: A Captivating Fusion of Elegance and Modernity
Welcome to this month's edition of Fashion Meets Interiors, where we bring you a breathtaking fusion of chic and modern vibes. Prepare to be inspired as we explore an exquisite collection that combines elegance with contemporary aesthetics. From stunning gold necklaces to CB2's marble side table, every piece is carefully curated to bring timeless class to your home and wardrobe.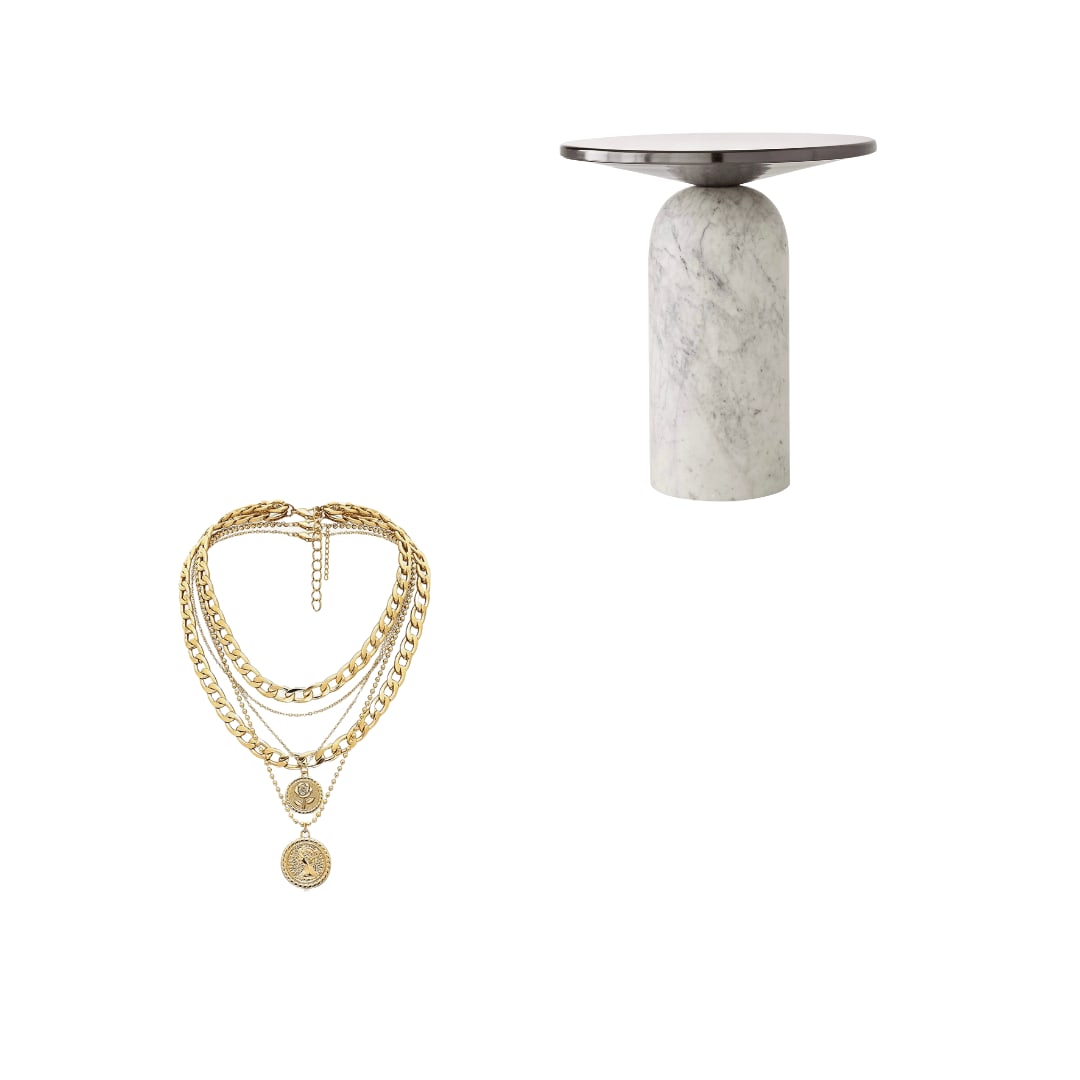 Embrace Chic Fashion with Exquisite Gold Necklaces
Let's start by adorning your neckline with our stunning five-layer gold necklace. This statement piece adds a touch of glamour and sophistication to any outfit. Its intricate design and gleaming gold chains make it a true fashion statement. Elevate your style and embrace the captivating allure of gold with this exquisite accessory.
Vintage Sophistication with Wagon Wheel Chandeliers
Joss & Main's wagon wheel chandelier is the perfect choice to infuse your living space with vintage charm. These timeless fixtures exude sophistication and create a warm and inviting ambiance. Their unique design and carefully placed lights add a touch of rustic elegance to any room. Experience the fusion of chic and vintage with these captivating chandeliers.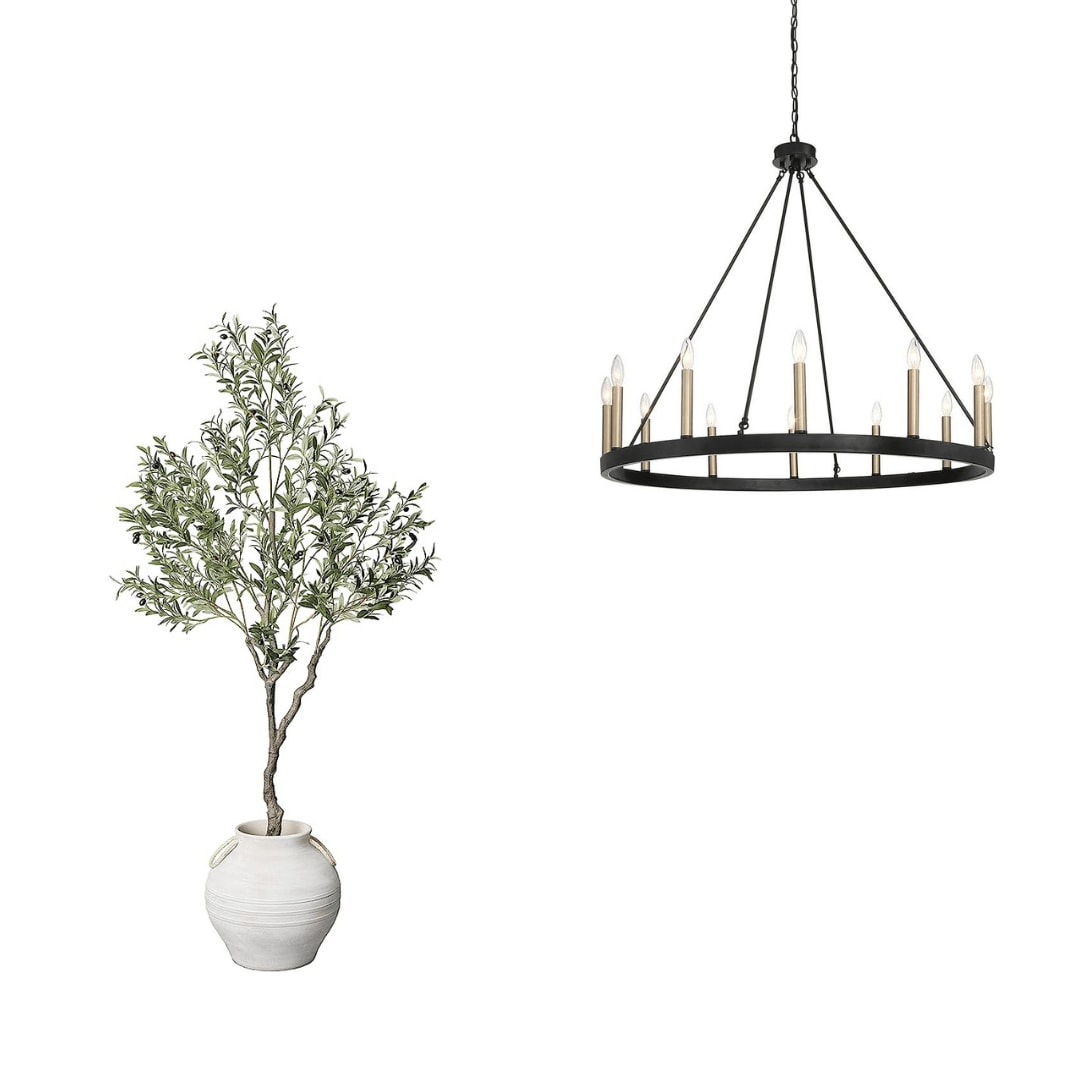 Refreshing and Calming Atmosphere with Stunning Olive Trees
Bring the beauty of nature indoors with our stunning olive trees. These lifelike faux plants add a refreshing and calming atmosphere to your space. Their lush green foliage and realistic branches create a serene environment that effortlessly blends with modern aesthetics. Embrace the tranquility of nature and enhance your home decor with these captivating olive trees.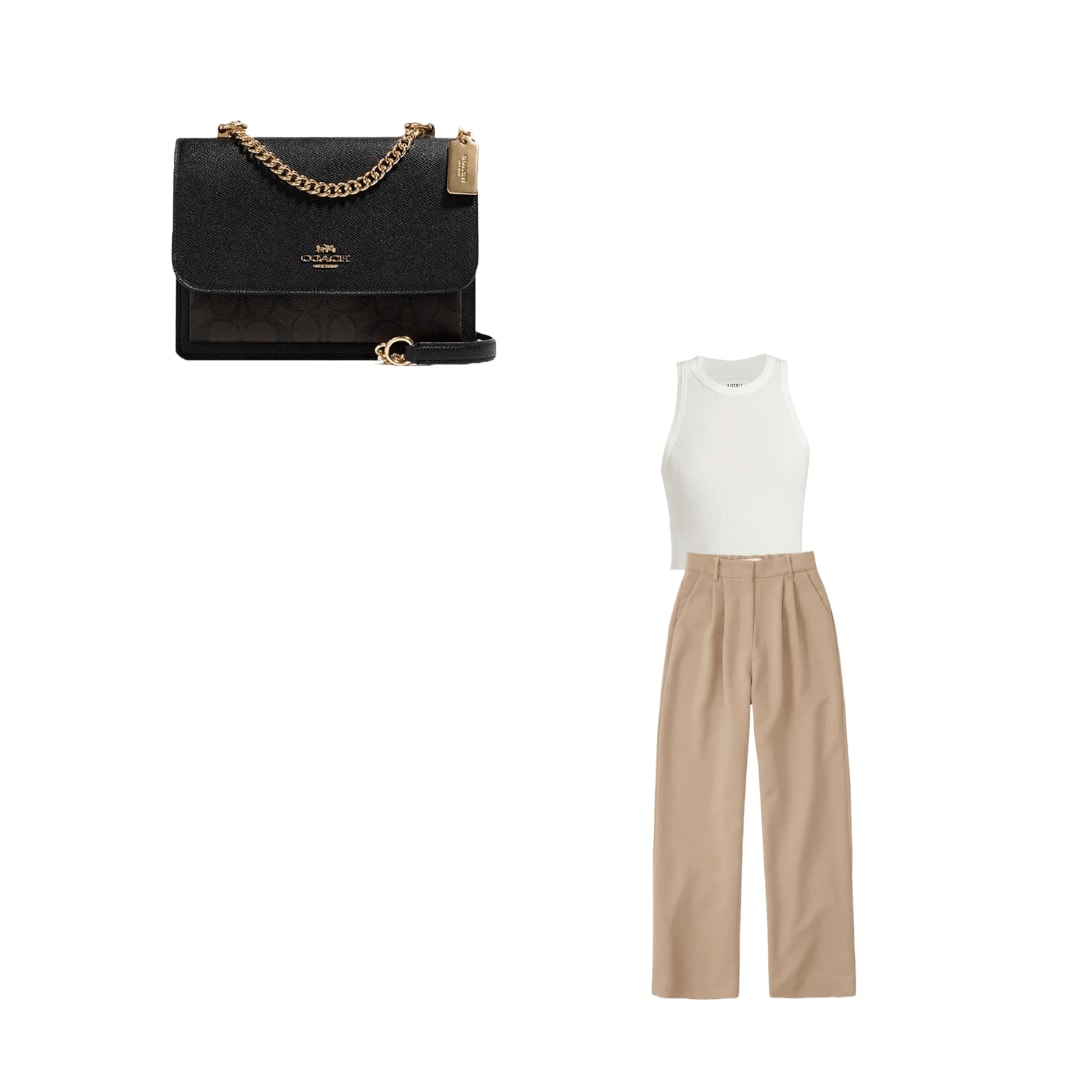 Captivating Neutral Tones in Fashion and Interiors
Neutral tones never go out of style; in this collection, we celebrate their captivating allure. Discover the Abercrombie tailored pants and white H&M bodysuit, both embracing the timeless class of neutral colors, completed with the perfect Coach crossbody bag. These fashion choices complement any wardrobe and add a touch of sophistication to your everyday style. Pair them with our neutral-toned interior pieces for a cohesive and elegant look.
Don't miss out on the perfect fusion of chic fashion and modern interiors in this month's Fashion Meets Interiors collection. Elevate your home and wardrobe with elegance and sophistication. Explore our exquisite gold necklaces, vintage-inspired chandeliers, refreshing olive trees, and captivating neutral-toned fashion choices. Shop now and embrace the timeless class that seamlessly blends fashion and interiors.
Remember to shop our collection. Elevate your style and transform your living space today. ✨🏡💫