Modern farmhouse style has been a popular interior design trend for a few years now, and it's not hard to see why. The style combines the sleek, clean lines of modern design with a classic farmhouse's warm and rustic feel, and the primary bathroom of 44 Grove Street had no shortage of those sleek yet warm and inviting vibes.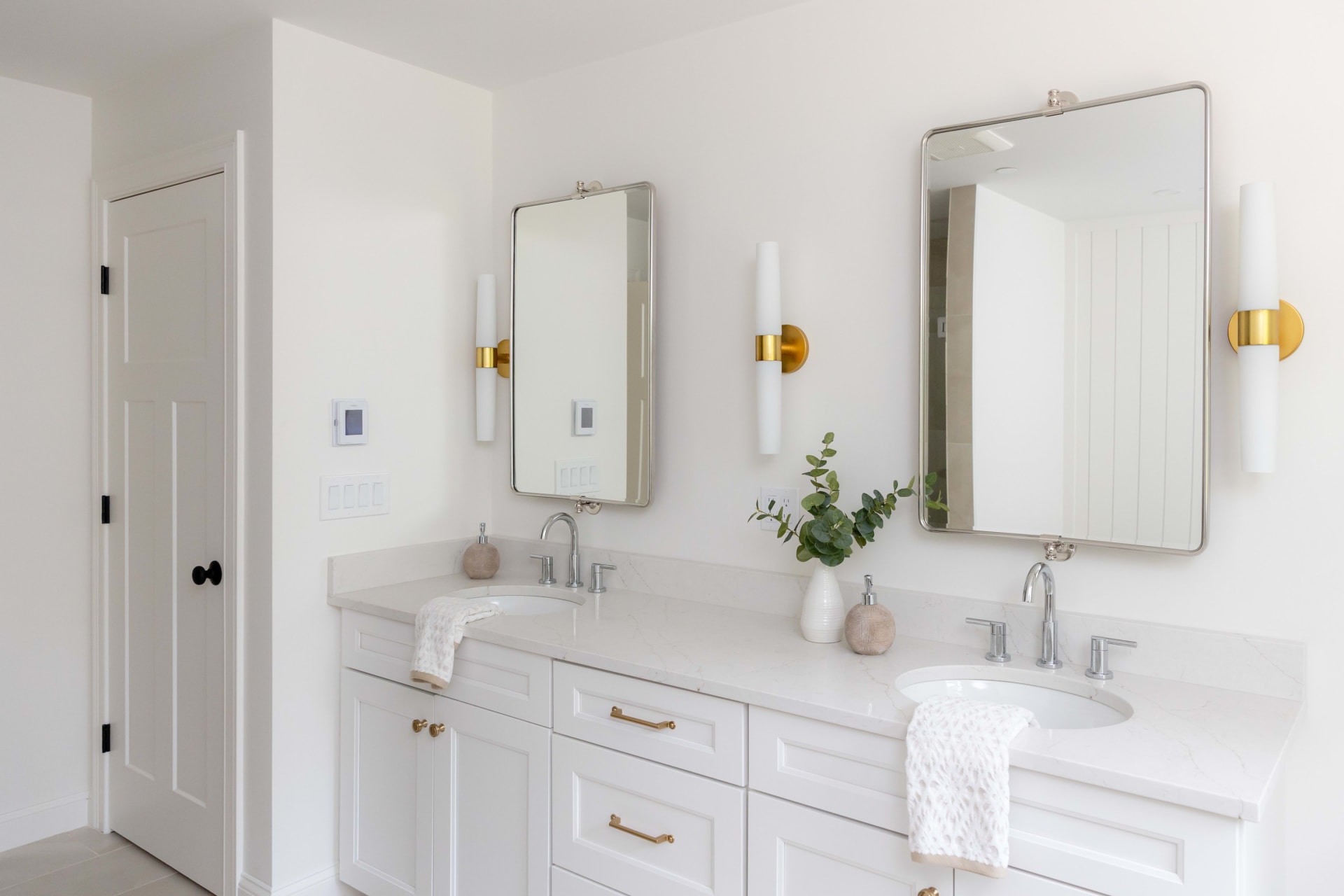 One of the key elements of a modern farmhouse bathroom is the use of shiplap walls. This classic farmhouse feature has made a comeback in recent years, and it's not hard to see why. We used vertical shiplap to add texture and created an accent wall for the freestanding tub, making a small bathroom feel bright and airy.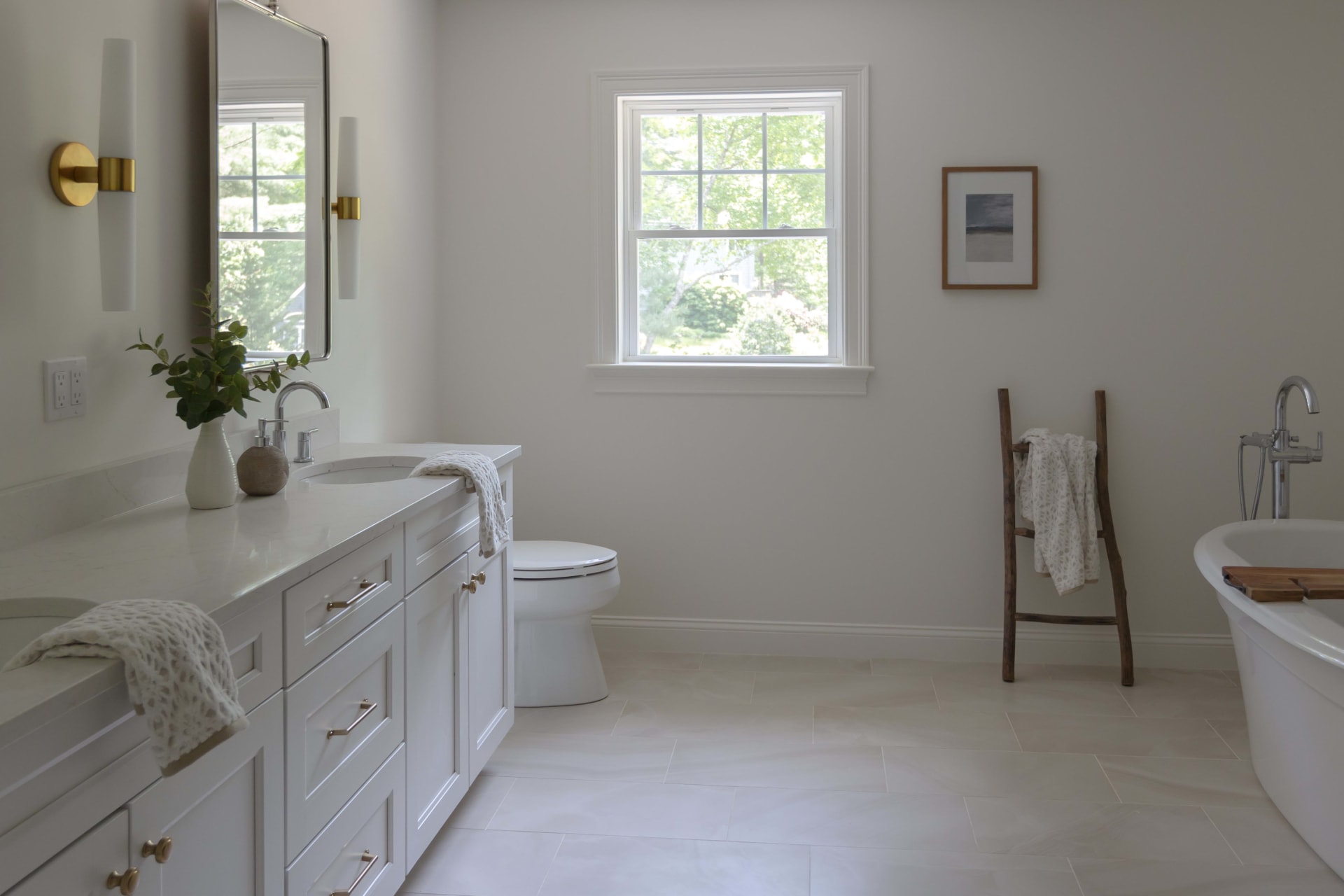 The modern lighting fixtures paired with the classic double vanity add visual interest and complement the brass hardware used elsewhere in the room. Soft, diffused lighting was achieved by using frosted glass to add to the room's warmth.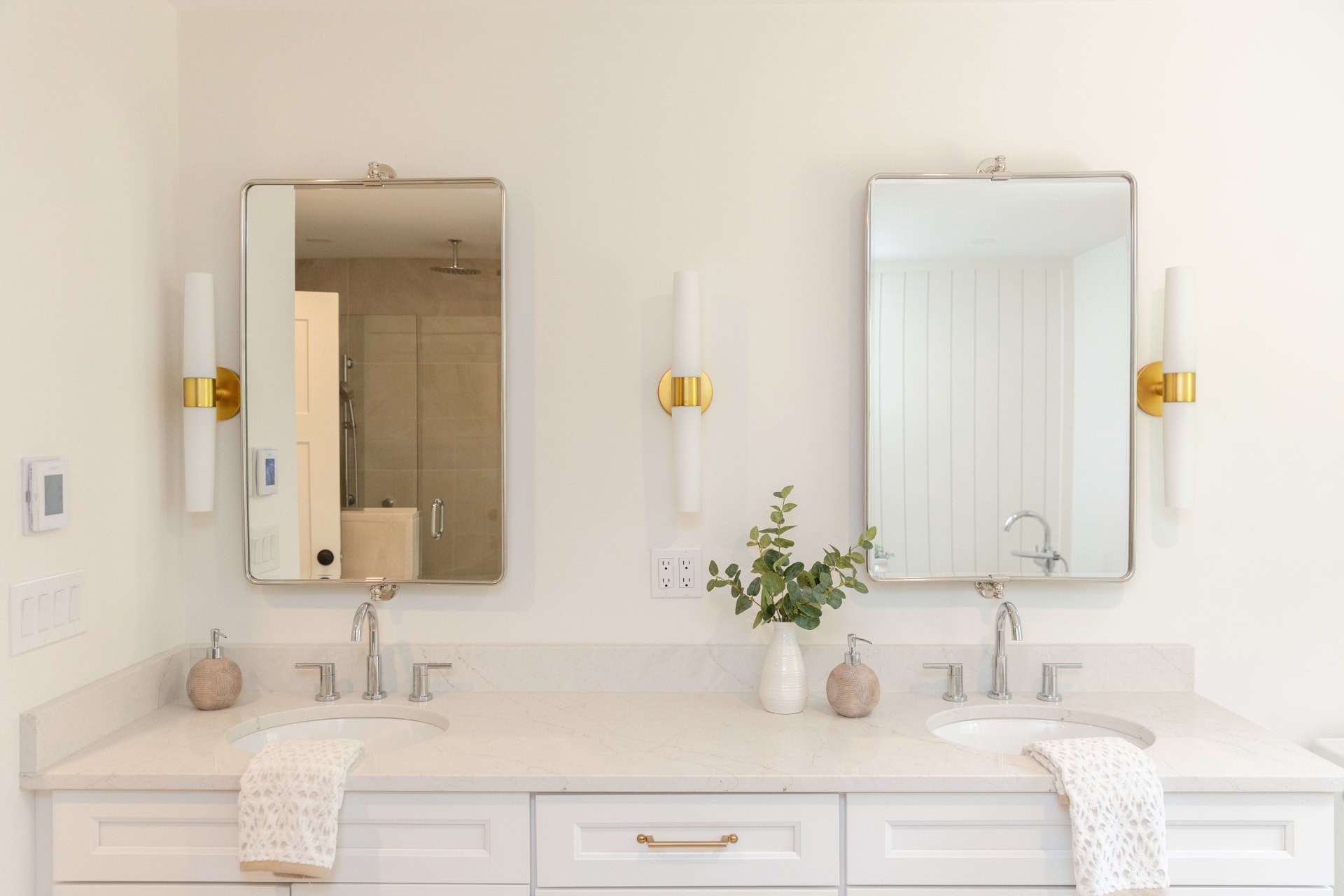 In summary, a modern farmhouse bathroom is a beautiful and functional space that combines classic and modern elements to create a warm and inviting environment. The possibilities for creating a modern farmhouse bathroom are endless, from shiplap walls to natural wood accents to sleek fixtures. Whether renovating an existing bathroom or starting from scratch, this style will create a timeless and beautiful space.
Feeling inspired? Shop our LTK!