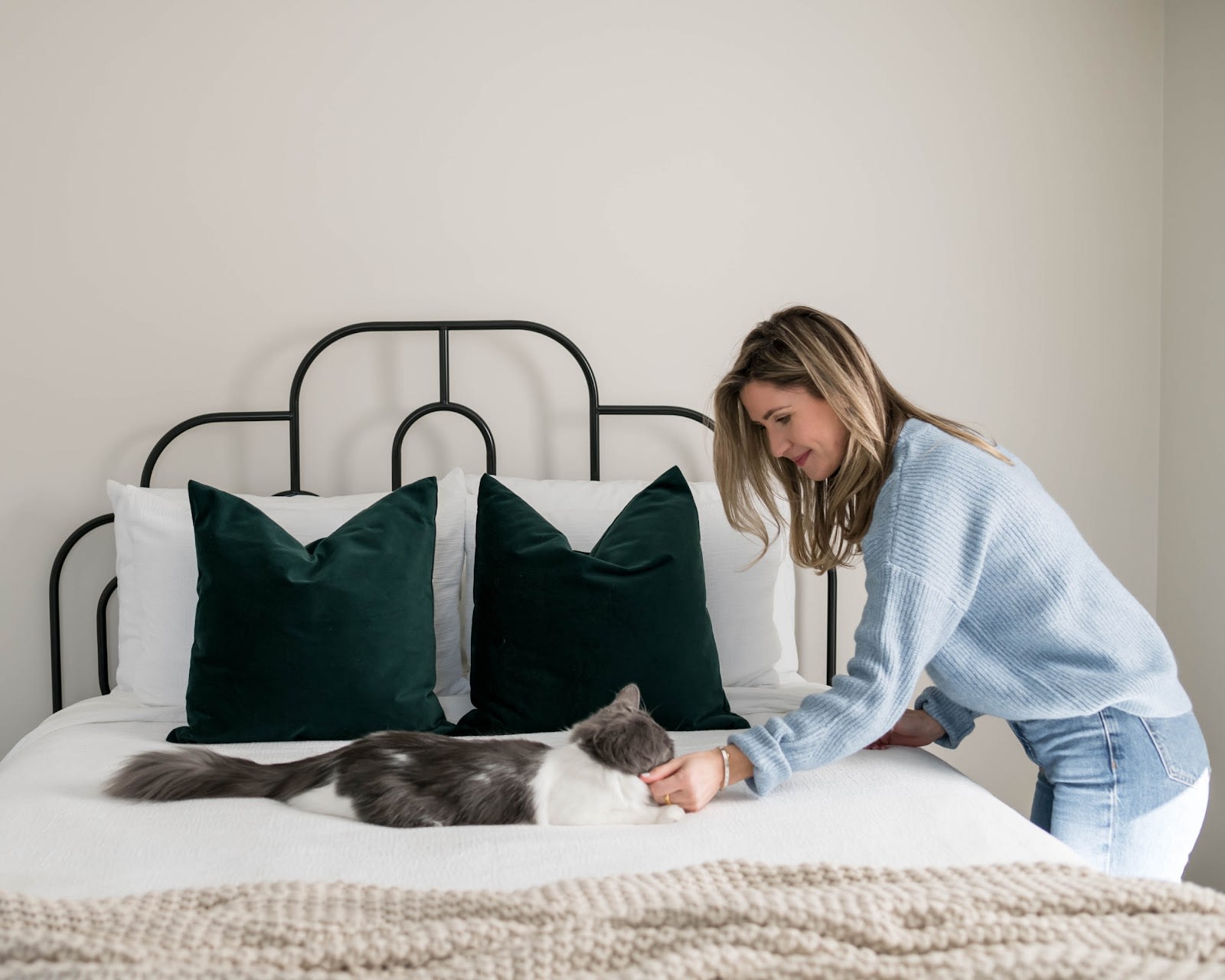 Our #BuildHerUp nomination for November is Sydney Ortega with her home decor & lifestyle brand Simply Placed.
@shop.simplyplaced
on Instagram! She is an impressive female entrepreneurial figure that has made great strides in the business world. Simply Placed tackles many of your home needs with trendy decor, design solutions, organizing, and decluttering! Our favorite quote from her that inspires us is "
Nobody ever said, "I regret organizing my home."
Her pro tip for our #BuildHerUp campaign inspires other women who want to make their own business a reality. "Take the good with the bad. Life isn't about all the happy moments, but really how you overcome the tough ones, and your business isn't any different. I went into my first year of business knowing things aren't going to go as planned, I'm going to mess up, things will happen at the worst time, BUT you will overcome them, learn, and be better for it."
Simply Placed is a curated Home Decor store on the North Shore of Boston. It's a place of community, relaxation, happiness, and tranquility. The pieces offered are perfectly curated with you in mind to make your house feel like a home. They promise you'll find something for yourself, a perfect gift for someone special, and everything in between!
Take a peek into her shop Simply Placed on 281 Cabot St, Beverly, MA 01915! Check out her website
here
!
"Let's face it; life is crazy, it's messy, and it's chaotic. I've always loved coming home to a clean house, a made bed, and a clutter free space. While you may be thinking, 'Yeah same, but that's not reality." I'm here to tell you it can be. I'll work with you to create functional, intuitive solutions that transform spaces and lives. I have a knack for maximizing space in areas that seem overcrowded and impossible to declutter while making them aesthetically pleasing."