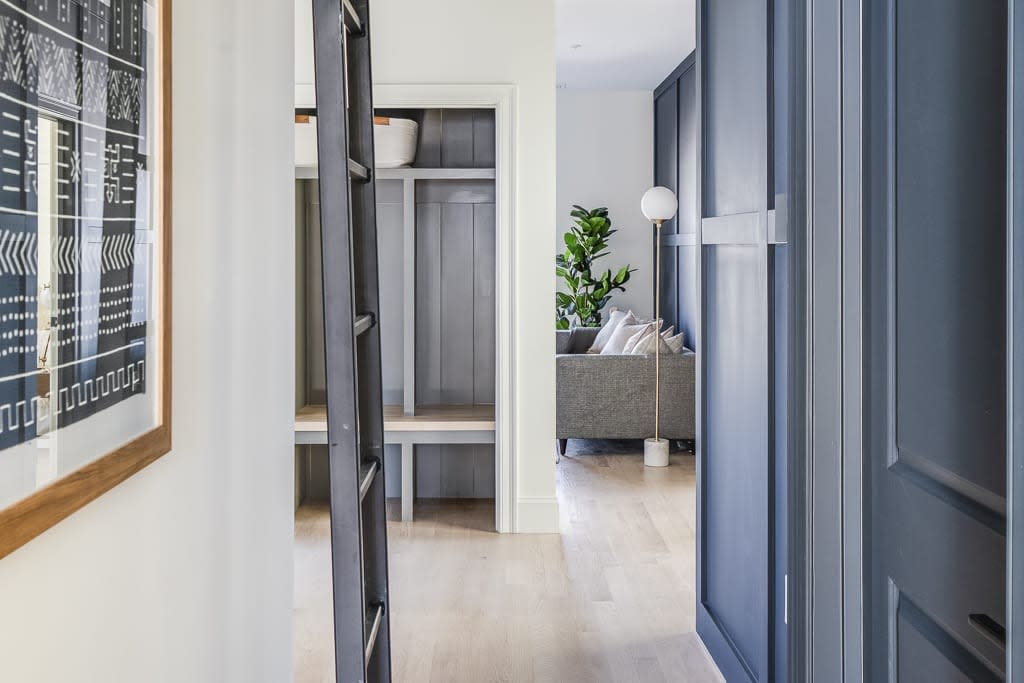 This month's #CoCo inspo is HALLWAYS. How much time do you spend thinking about your hallway when it comes to spicing up your home? I'm guessing not too much. Like most people, we don't recognize how much a well-designed hallway can elevate our space! There are so many ways you can dress up your hallway, whether it be with art, new light fixtures, or a freshly painted wall the possibilities are endless! Here are some of our ways to bring your halls to the next level.
Do not underestimate the power of ART.
Adding stunning artwork to your hallway is an obvious opportunity to elevate your space when it comes to decor. The difficult part is selecting the perfect piece that brings both personalization and detail. Art is a way of self-expression, so you must choose what truly speaks to you! There is SO much art out there, whether it be an abstract painting, a bold print, or your favorite photograph, there is something for everyone!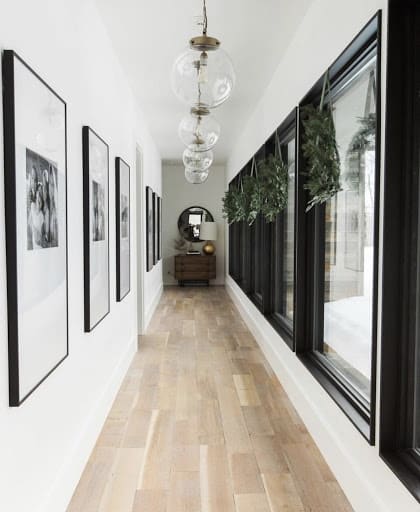 Who doesn't love a good light fixture?! It truly is such a simple, yet effective way to bring your hallway to the next level. Adding a gorgeous light fixture can dress up any simple space, especially a hallway. By replacing your old light fixtures with new ones, you can change the whole look and customize your hall. Since light fixtures are considered the jewelry of a home, you must pick your jewels wisely!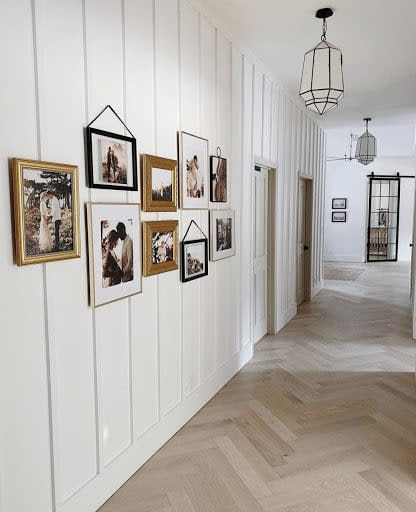 If you have enough space in your hall, bringing in some storage may be perfect for you! Having extra storage space in any place in your home is always necessary. But, adding one to your hallway can serve as decor while also being extremely functional. This can be done by adding a bookshelf or small table. Finish with some books, layered pottery, or any of your favorite decor pieces, and voila! Your hallway is beginning to feel like an extra room you didn't know you needed!
Your hallway deserves just as much attention as the rest of your home. Designing your hallway is like starting with a fresh blank canvas. That's what makes finding your own unique way to amp up your hall so exciting! It can be very difficult to decide what to do with such a small space in your home, but the possibilities are endless. Hopefully, we were able to inspire you and get you thinking about your own hallway! Remember, adding a personalized touch can not only elevate your hallway but make it somewhere you are happy to call home!