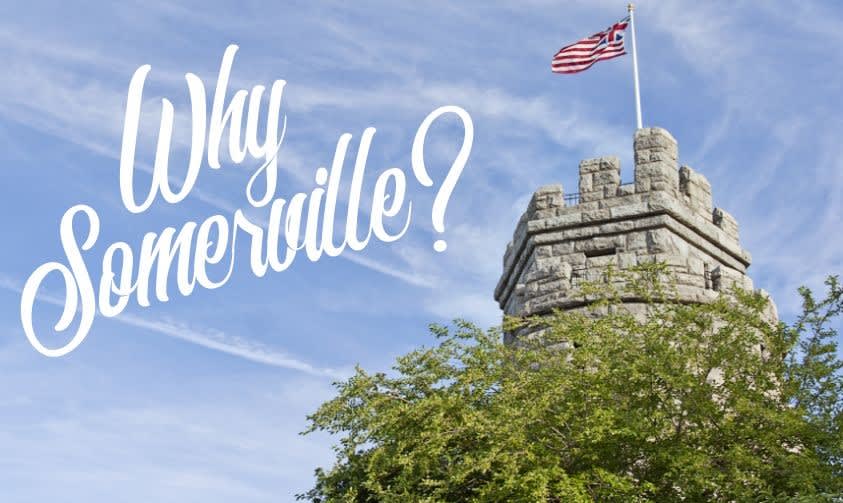 They say home is where the heart is. If you've ever wondered whether you're living in the right place, consider Somerville — a city north of Boston wherein heart, community, and opportunity permeate. And although there are many factors to consider when deciding where to live, here's why we think Somerville is an excellent place for families, young professionals, and retirees alike to call home.
Sense of Community and Culture
Only four-square miles, Somerville is the fifteenth densest city in America — and it packs a big punch. Somerville's an incredibly diverse city built for everyone. In 2015, Somerville was awarded the All-America City Award, celebrating municipalities that engage residents in innovative, inclusive, and effective efforts to tackle critical challenges. Residents are given the choice to simply live in Somerville or to "Be Somerville!" and play an active role in shaping their community.
Beyond that, there's always something to do in Somerville — from the many festivals that take place in its neighborhoods year-round, like the beloved Fluff Fest, Honk! Fest, and Porch Fest, to the independently owned and operated Somerville Theater, home to the annual Independent Film Festival of Boston. And if art is your thing, there's a community waiting for you at the Armory or at Somerville Open Studios.
Curb Appeal
"Slummerville? Haven't heard that name in years." Over the last few decades (since the arrival of the Red Line) Somerville has been going through a renaissance, making it a desirable place to live. The 2010 Census found that the city has the second-highest proportion of residents between the ages of 25 and 34 in the United States. It's a city that is becoming increasingly hip, replete with craft breweries, all-season farmer's markets, and trendy restaurants that lure high-end chefs, yet it still maintains a mom and pop feel from yesteryear, with iconic mainstays like Lyndell's Bakery, Vinny's Ristorante, and more.
Somerville is city convenience with a suburban neighborhood feel — run into your neighbors biking down the Somerville Community Path or strolling through one of the city's many parks and open spaces, just steps from shops, cafés, world class universities, and more. And, the upcoming arrival of the green line makes it a commuter's dream.
Bustling Economy and Real Estate Market
Future job growth in Somerville over the next 10 years is predicted to be 39.5 percent. Property values continue to rise — condominiums last year appreciated 9 percent, and the median sale price for a single family home was $734,000. And Somerville's residential tax rate is $11.31 per $1,000 of assessed value — that's one of the least expensive statewide, at a rank of 291 across 347 cities and towns in Massachusetts.
Sold on Somerville? The Covelle&Co Greater Boston Real Estate team successfully helps both homebuyers and sellers navigate the process. SELL FOR MORE, BUY FOR LESS — in Somerville and beyond! Call us today at 857.529.7653 or connect with us online.