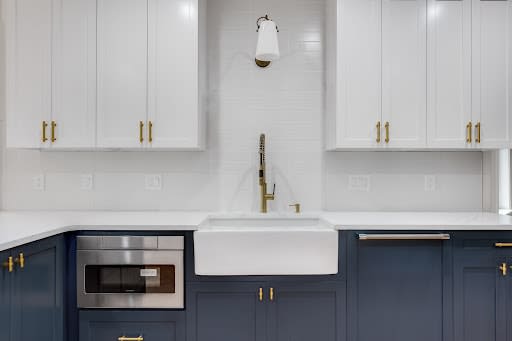 Something borrowed? Or just something Blue? This month's CoCo inspo is all about being bold with Blue. Adding some color to your home can feel intimidating. With how fast trends move, you never want to feel like your space will become dated. We are here to tell you with the right color combinations, your home will remain classic.
Blue has always been a classic when it comes to the world of design. What is so unique about blue is that each shade can say different things when it comes to your space. With all of the shades you can play with, you can bring blue into any part of your home. Blue is considered suitable for your mind and body. When you see blue, you connect it to serenity and power.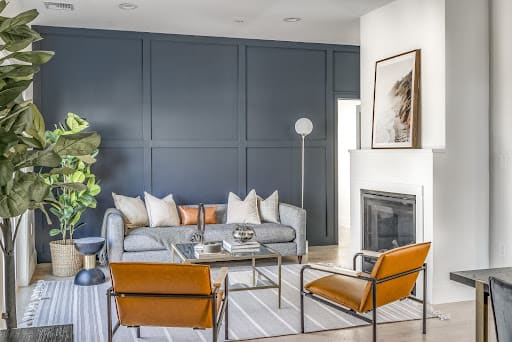 Take this custom millwork navy blue statement wall at
419 Broadway, Unit 4
. This wall that runs through the living room and halls creates a theme of power and importance. When creating a statement wall, you want to pick a color that will WOW when you walk into the room. The darkness of the navy has that WOW factor while still looking clean and classic.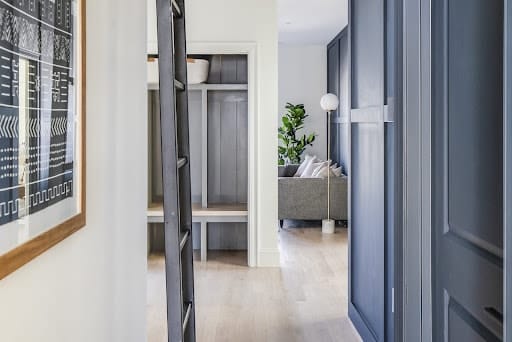 There are so many other ways to use Blue. Use light blue for a more tranquil and calm feel, for example, use that in a bedroom or bathroom to create a sense of relaxation. Blue is here to stay. Be bold with your choices and pick a blue for your home.
For more inspiration and design tips, check out our
Instagram
!