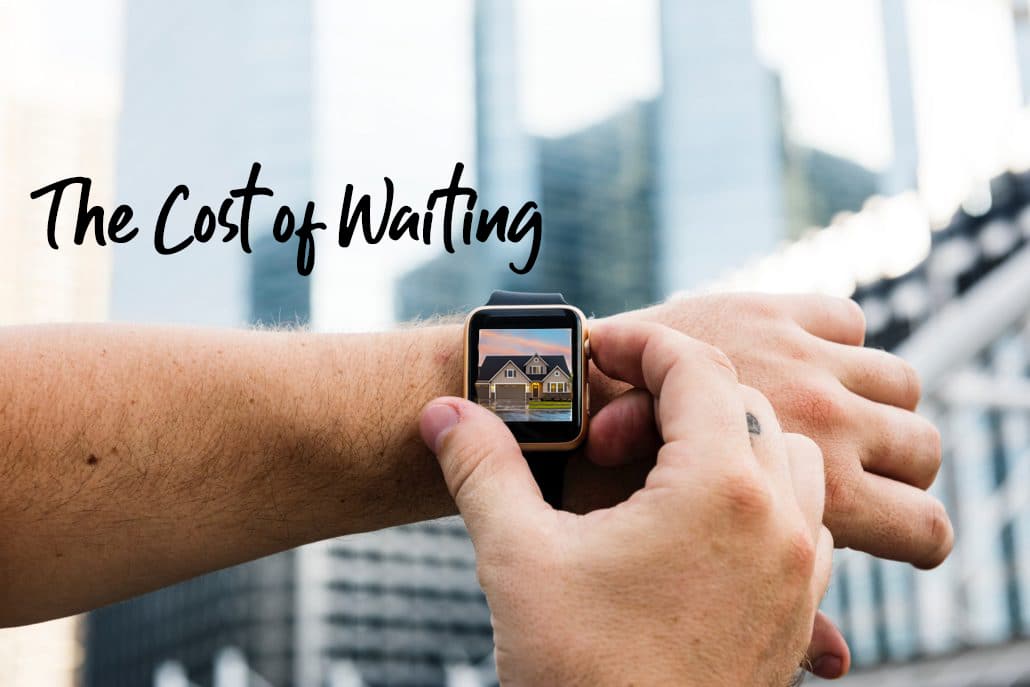 Buying a house is a serious decision. It will most likely be the most expensive purchase you will ever make. It takes a lot of strategizing, hoping, and luck to get through the process and to the finish line. With a good realtor, though, more of the success comes from strategy than hoping and luck. Closing day represents the penultimate day that all that planning pays off.
Choosing the right realtor can help make your offer stand out in a seller's market and can make a huge difference in getting your offer accepted. They can also lend their knowledge to you to help you make the right decisions for you and your wallet. And with all professionals, some realtors are more knowledgeable than others.
Any money a buyer can save is a plus when they are buying a house. But what if I told you that spending more now would get you that dream house that is currently in a bidding war AND save you money in the long run. How is that possible?
A little thing called the cost of money. Borrowing money today is cheaper than it will be in 2022. Every prognosticator is predicting rising interest rates throughout the following year. With interest rates on a steady incline (they have reached 3% and are not retreating), backing down when in a bidding war does not make sense financially in this current market.
All signs point to interest rates hitting 4.0% sometime in 2022. This means the 3.0% interest rates you can get in today's market are a steal, and by waiting until next year to purchase a home, you will be spending more to borrow money. Here is an example to prove that point.
Meet Steve and Mary. Mary and Steve do not know each other, but both attended an open house at 123 Main Street over the weekend. They both fall in love with the property and consider it their "dream home." 123 Main Street is on the market for $750,000. Mary is being represented by Covelle & Company, while another realtor is representing Steve. Both Mary and Steve submit competitive offers with all contingencies waived as they know they are in a strong seller's market. There are also other offers on the table, and the listing agent asks each of them to submit their best and final offer.
Steve is a stickler and refuses to pay over asking and does not change his offer, keeping it at the original $750,000. His realtor, not knowing anything about the cost of money, agrees with him and submits his offer unchanged.
Mary, represented by Covelle & Company, is educated by them on the cost of money. She resubmits her offer at $775,000 on the advice of her realtor. Mary's offer is accepted. She puts 20% down ($155K) and finances the rest at today's interest rate of 3.0%.
Steve is bummed out but is glad he did not "over-pay" for the property.
Mary moves in and starts her dream life in her dream home. One year later, Steve finds another house that he likes. Steve does not like it as much as 123 Main Street, but he thinks it is good enough. This property is on the market for $750,000. In a down market, he submits his offer at the asking price of $750,000, and it gets accepted.
Steve puts down 20% ($150K) and finances the rest at the 2022 current interest rate of 3.75%. He is still thinking about that dream house that he lost out on the previous year but is glad he saved himself $25,000.
Now let's look at the financing stats:
| Key Metric | Mary | Steve | Difference |
| --- | --- | --- | --- |
| Purchase Price | $775,000 | $750,000 | $25,000 |
| Down Payment | $155,000 | $150,000 | $5,000 |
| Interest Rate | 3.00% | 3.75% | (.75%) |
| Monthly Payment | $2,600 | $2,800 | ($200) |
| Total Interest Paid | $320,000 | $400,000 | ($80,000) |
The clear winner here is Mary. For just an additional $5K down payment, she secured her
"dream house." But most importantly, Mary will pay $200 less per month in principle and interest and $80,000 less in interest over the life of the loan! Be like Mary! Do not be like Steve!
Please check out our blogs on covelleco.com and follow us on social media for more interesting real-world information that you can use in your daily life, and if you want to be represented by Covelle & Company on your next transaction, please reach out to us. Every client is our priority!!!