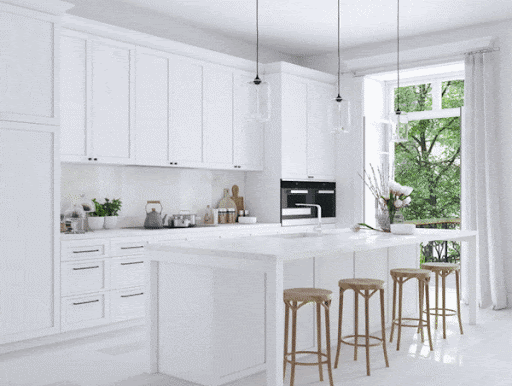 Why not FSBO? Any realtor will tell you that for-sale-by-owner when selling your home is a risky move, one that ultimately costs you both your time and money. It goes without saying, but selling a home is a lot of work! From the paperwork to the negotiations, here's why you might want to leave the heavy lifting to us.
1. We have the experience to close the deal.
We're a team of seasoned realtors with tenure and experience coupled with talent and originality. We offer proven success! As skilled negotiators, we can get you the best possible terms and price for your property in the shortest amount of time. We'll help you avoid all the many pitfalls you could face when trying to sell your home, ultimately saving you time and getting you the best price possible. After inspection, our team will expertly navigate any negotiations that may arise. As we come closer to the actual closing date, we'll handle all the critical documents for you, including but not limited to smoke and carbon alarm inspections, final utility readings, and Title V regulations. While we handle the paperwork, you pack those bags!
2. We have connections in the industry you'll need.
Our team develops a strategy with our clients to lead successful broker open houses, commuter tours, public open houses as well as exclusive invitation events and daily agent showings. We strongly recommend hiring an experienced real estate attorney to assist in your transaction. We're happy to connect you to one of our many preferred and trusted attorneys with whom we've conducted business before. Planning a huge move? We work globally with major companies who transfer employees and have a full-time relocation department. We also have partnerships with reputable moving companies, home inspectors, electricians, and plumbers in the area, saving you time and headache.
3. We guide you through professional staging.
In an image-driven society, it's the image we create that drives the sale. We happily offer a home staging consultation to make it impossible for buyers not to fall in love! Staging your home gets it sold faster and for more money.
4. We build a custom marketing plan.
Our goal is to create a vision that begins with the subconscious, through a strong online presence and creative marketing efforts. From professional photography to custom email marketing, open house brochures, exclusive property videos, and social media advertising, we pull out all the stops to get as many eyeballs on your listing as possible. That's something that can't be said for every realtor!
Contact Covelle&Co today for help selling your home: [email protected]