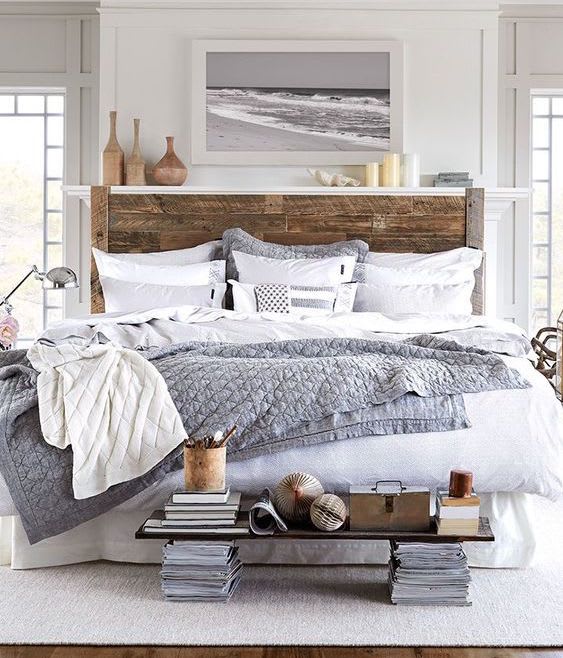 Layering decor seemingly looks effortless to the untrained eye and that is precisely the impression you want to make on guests entering your home.
Think: Gisele Bundchen's effortless beauty, but for decorating.
While Gisele might very well have naturally flawless skin, perfectly tousled hair and a body toned like a Greek sculpture, I'd like to think a tremendous amount of effort goes into it all! Layering with decor is an art. By incorporating unique objects of different shapes, sizes and textures you can create a combination that evokes an emotional response to a room. True to any art form- there is not an easy formula to achieving this technique, but I have a few tips and tricks that can help you with your master piece:
ACQUIRING THE RIGHT MIX- To create a layering effect the idea is to find decorative pieces that compliment each other while allowing for each object to have it's own personality. I recommend going to several different stores to prevent yourself from buying too many items with the same look. Vary the size and scale, as well as, the texture. Keep in mind the emotion you want to feel from the room you're decorating. If you're looking for warmth layer in textures (i.e. faux fur, leather, metallics, soft fabrics). Are you looking for a year-round beachy feel? Go for items that have a light, airy texture (i.e. woven/macramé baskets, light marble, basic finishes, rattan).

A PLACE FOR EVERYTHING AND EVERYTHING IN ITS PLACE- Start BIG… after you assess the mix of items you want to decorate with, select the one that is the largest in scale. This will be what you build your presentation around. Mix in various widths and heights. Too many bulky items will create a lumpy presentation. Be sure to utilize some sleek/thin shaped pieces too.

A METHOD TO THE DISPLAY MADNESS- Vary the display of your eclectic mix. Stack, hang and prop against other items.

THE UNEXPECTED SURPRISE- Based on the overall look you are going for, throw in an unexpected piece. This could be a pop of color that might not be in your chosen color story or a plant/succulent.

LET'S BE CLEAR- Add in clear objects made of glass, acrylic or lucite. These pieces might not be the "show stoppers", but they will compliment your favorites.
A PICTURE IS WORTH A THOUSAND WORDS… After all of your hard work, take a picture. A picture will point out areas that are too crowded, a gaping space, or places where the size variance doesn't work together. Make your final adjustments and sit back, relax and appreciate your work of art!