Elevate your home decor with a touch of your individual fashion sense! Covelle & Company shows you how to draw inspiration from your closet, translating outfit ideas into stunning home designs. From wall colors to fabrics and patterns, discover creative ways to style your couch, side chairs, rugs, and pillows. Let the expert guidance of Covelle & Company transform your fashion inspiration into a beautifully curated and personalized home interior. Unleash your unique style and create a home that reflects your personality with ease.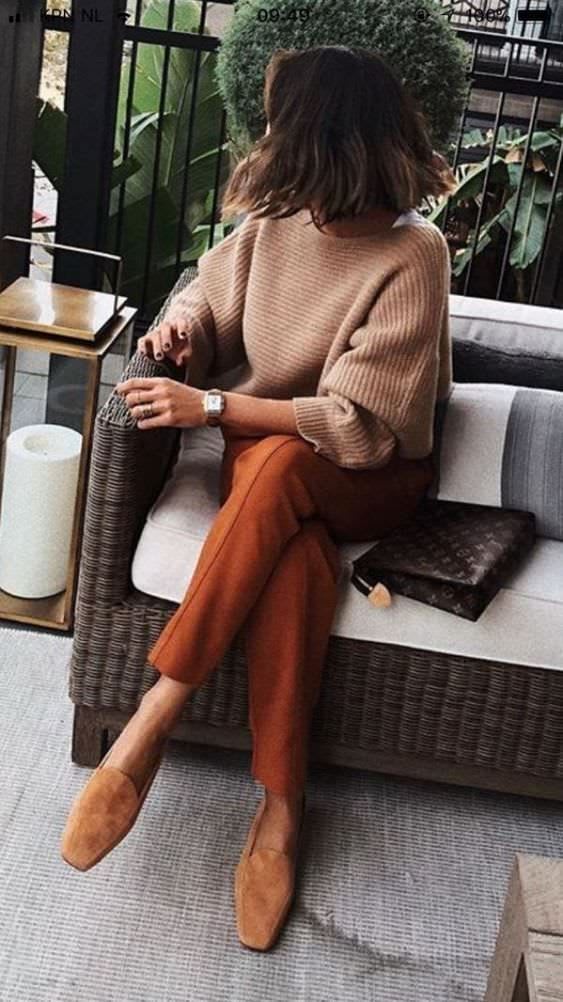 Outfit Inspo:
Discover a simple and warm-toned outfit inspiration featuring a perfect blend of neutral and darker shades. The addition of burnt orange trousers adds a delightful pop of color, completing the look. Whether it's a casual afternoon lunch with friends or a date night, this outfit is versatile. We've curated stylish and affordable dupes, so you can effortlessly rock this ensemble for any occasion.
Let's break it down: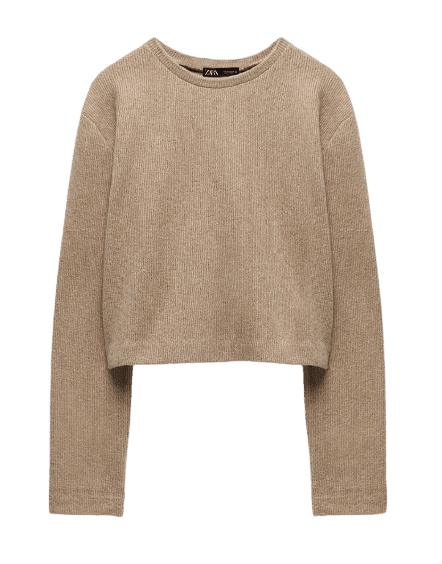 Cropped sweater – Zara
A cropped, simple sweater is versatile and can be paired with just about anything, depending on the look you're going for.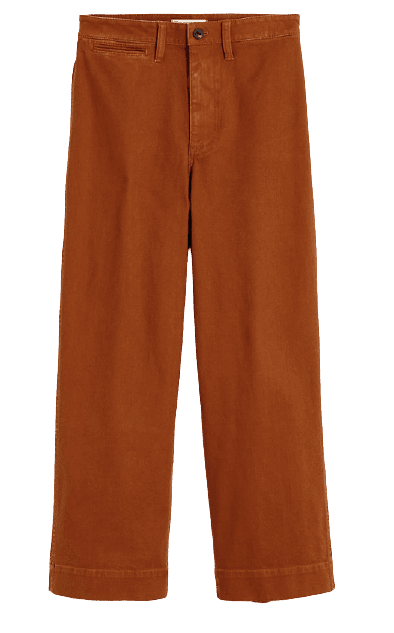 Slim Emmett Wide-leg Crop Pants – Madewell
Add a pop of color to your outfit with these burnt orange slim trousers. They give the outfit a warm-tone and become the focal point of your fashion statement.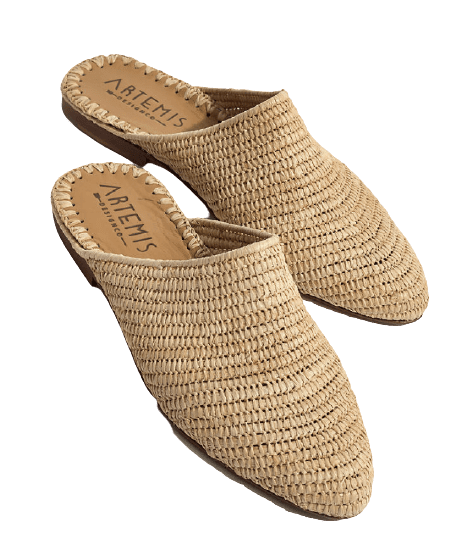 Raffia Babboush Mules – Madewell
These mules add comfort and style to your outfit. The lighter wash complements the neutrality of these pieces and pulls everything together.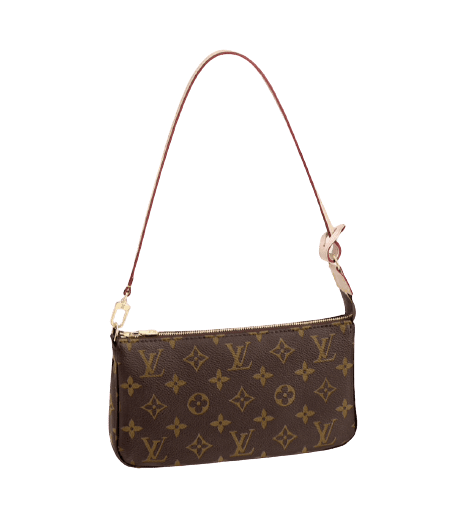 Pochette Accessories – Louis Vuitton
Y
ou cant leave the house without a bag that complements your outfit. This classic Louis Vuitton accessory is timeless and matches perfectly with the warm tones of this look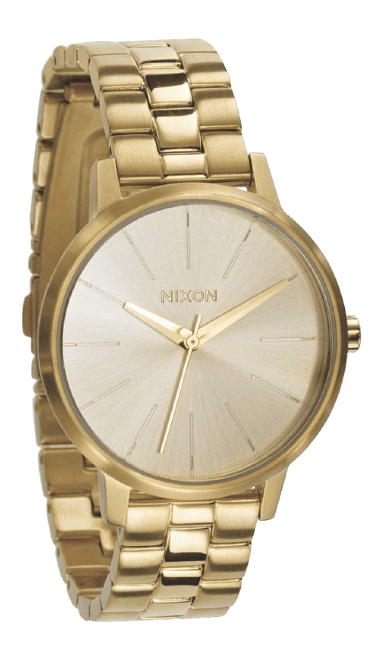 "The Kensington" Round Bracelet Watch – Nordstrom
Wrist candy can be eye-catching. A gold watch is simple but grabs your attention and pairs well with this color scheme.
After you have pulled together the items that will inspire the design of your room, its time to get to shopping. We have picked out some incredible, eye-catching products that bring style to the space.! This living room and outfit display a similar, warm vibe. The colors in and tones in this room are inspired by the outfit. Find a trendy look that you love and bring it to life in your home. Take a look at the products that we found really embodied the style we were looking for. Visit your closet first the next time you need some a creative way to design your space!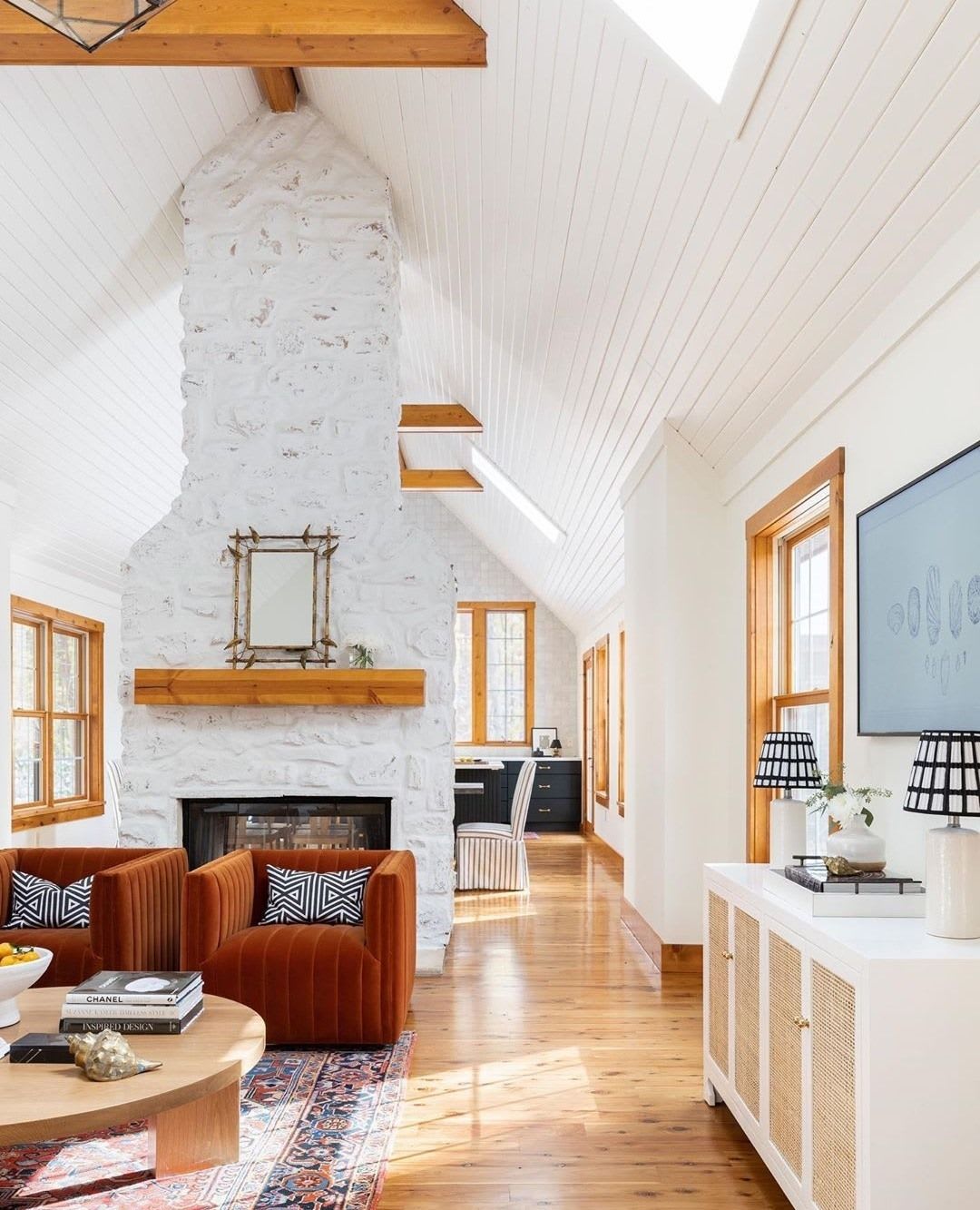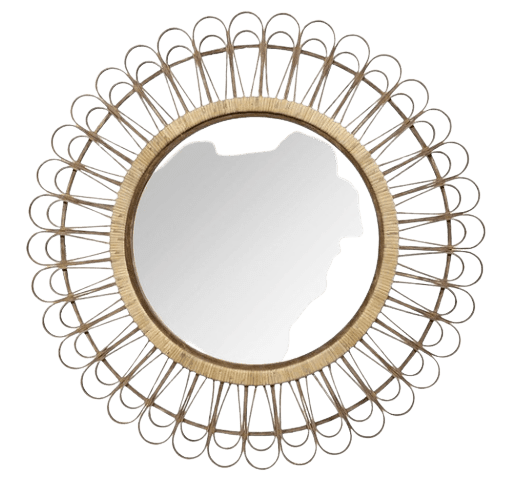 Tulum Rattan Mirror – Kohl's
This unique mirror serves as a conversational piece in the room and complements the overall look of the space.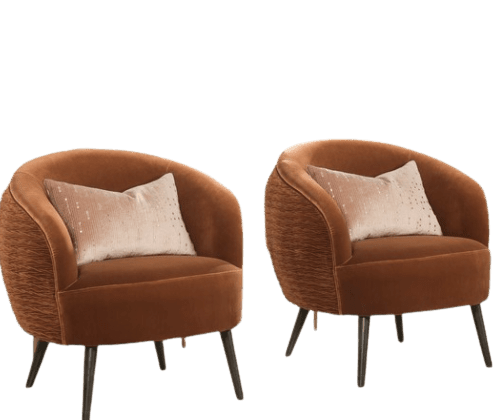 Mid-century Modern Ruched Barrel Chair, Burnt Orange – The Home Depot
Playing with colors can truly bring a space to life. These burnt orange barrel chair's add a bit of spice to the interior.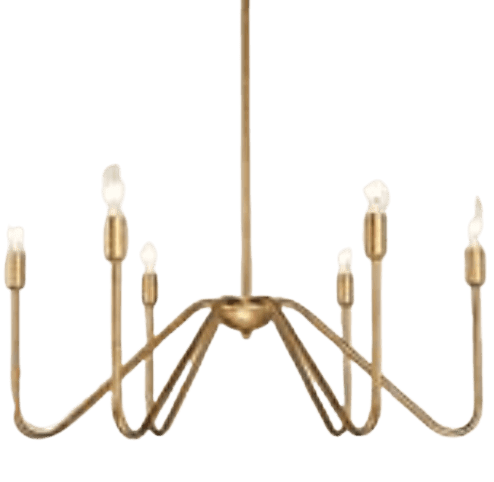 Gold Chandelier – Amazon
Who doesn't love a gold chandelier? This beautiful, modern piece ties the room together.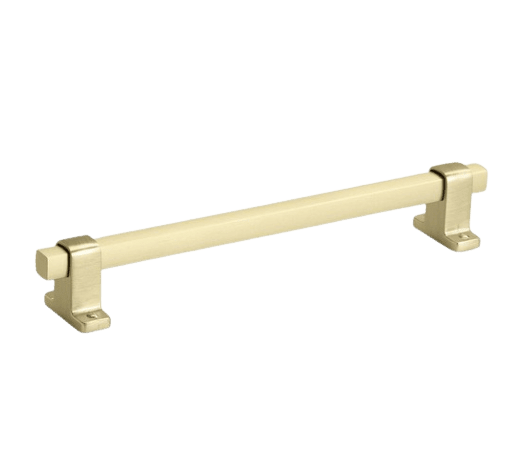 Matte Gold Cabinet Drawer Pull – The Home Depot
Hardware is an accessory that can really modernize a space. Matte Gold cabinet pulls stand out against dark-colored paint.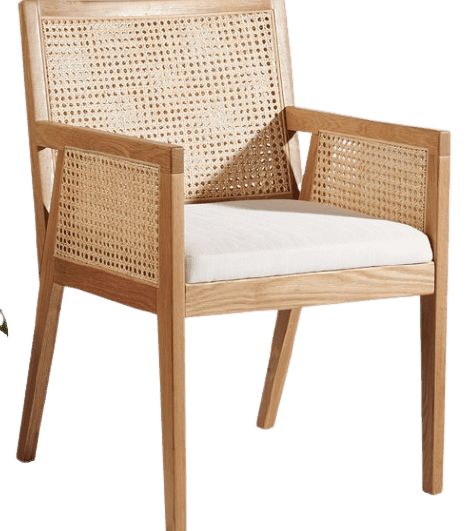 Tan Malik Rattan Chair – Zulily
Rattan looks great indoors or our. Paired with white cushions, this chair gives the room a light and neutral feel.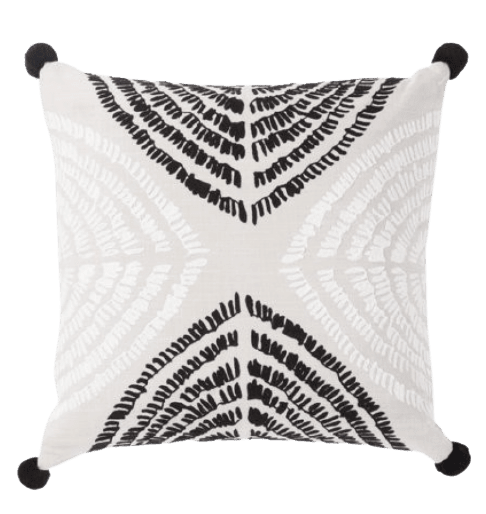 White and Black Textured Throw Pillow
The patterns in your closet might look just as great in your living room! This textured throw pillow gives the burnt orange chairs some extra flair.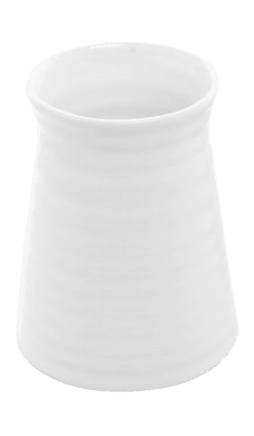 Ribbed White Ceramic Flower Vases – The Home Depot
Every living room needs decor. Ceramic flower vases are minimalist and add an extra touch to any space.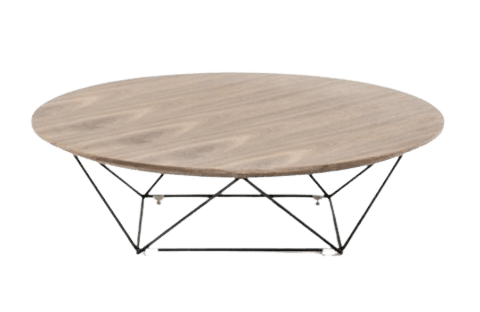 Benzara Round Shaped Wooden Coffee Table – Walmart
A round coffee table is unique and modern. The shape opens up the space and invites you to sit down and relax.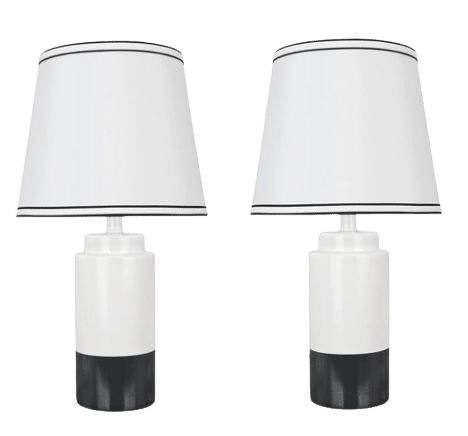 Off White and Black Ceramic Table Lamp – The Home Depot
Table lamps in sets of two can tie a room togethr and are functional too!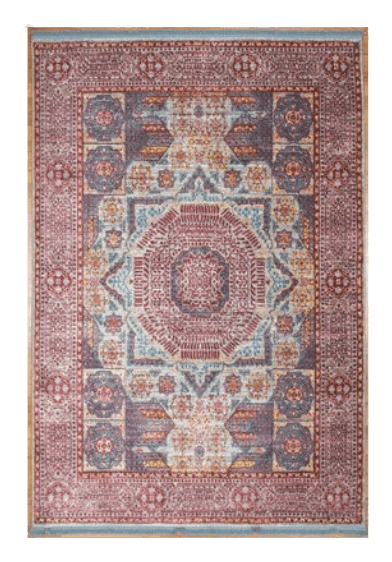 Torrens Vintage Red/Cream Area Rug
The color and design of this vintage area rug adds charm and warmth to the room and makes the burnt orange chairs really pop. Area rugs are timeless and might be exactly what a room needs to look and feel complete.
For all product details, check out our Like To Know It page here.