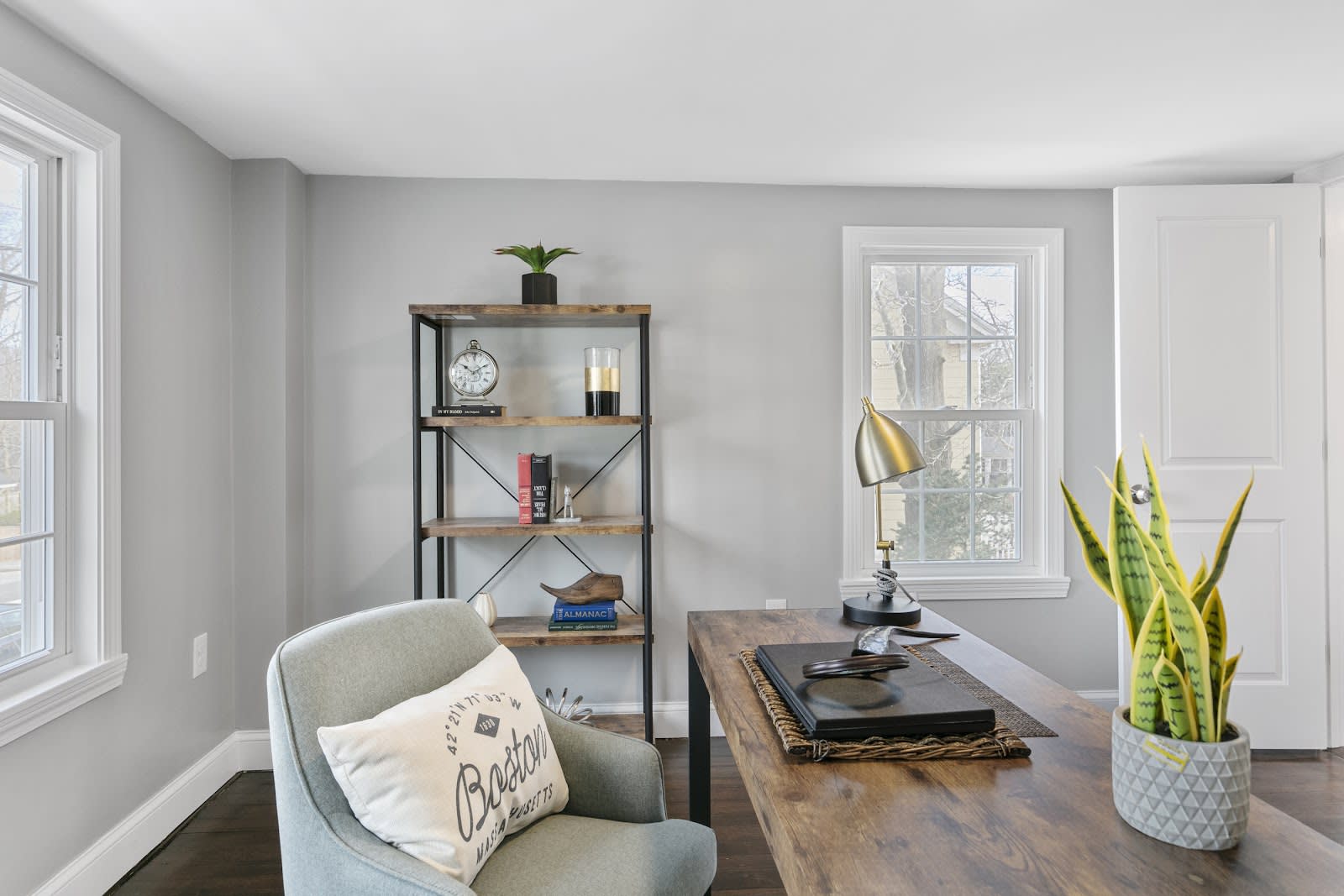 You may have had selling your home in the back of your mind for a long time, or maybe you've just been watching too much HGTV — either way, the time has come to start prepping your home for the market. Though it may seem like a daunting task, if you take it step-by-step, and have COVELLE&CO by your side, you'll have your home ready for the market in no time. We've compiled our top 5 CoCo tips for listing your home:
CoCo Tip #1: Declutter
First impressions are everything. You'll want to start prepping your home for the market by purging, packing, and putting away any unnecessary items. Section off parts of your home and go room by room until you have decluttered every room. Less is more and clutter eats equity!
CoCo Tip #2: Spatial planning
Don't scare potential buyers away from your space — plan it well! Try incorporating spatial planning by assessing areas of your home and developing plans for furniture layout and decor placement. It's important to assess the rooms in your home that normally get a lot of traffic first and find ways to maximize their potential space.
CoCo Tip #3: Staging
Staging is one of the most important aspects of getting your home on the market and SOLD. Be sure to stage your home before it hits the market. You want buyers to be able to picture themselves living there. It may be tempting to keep up your favorite decorations or photos of your family, but it is better to depersonalize your home when you are planning to sell.
CoCo Tip #4: Repairing and cleaning
Buyers will quickly know what needs to be fixed, especially if they are requesting a home inspection. Make a list of everything that's broken or worn out in your home and fix it before putting it on the market. Making minimal improvements such as patching the walls and ceilings, and fixing leaky faucets can make a huge difference to a buyer.
CoCo Tip #5: Curb appeal
When it comes to selling, the exterior of your home is just as important as the interior. This is the
real
first impression people get of your home. Potential buyers could not even step foot inside the house if they don't like the way it looks on the outside. Amp up your curb appeal by power washing the siding of your home, painting any trim that needs it, and freshening up your landscaping.
We are here to help! COVELLE&CO is a team of professional real estate agents here to sell your home for top dollar. Experience our white glove service and cutting edge strategies firsthand —
contact us today
.