Looking for a kitchen design that is both stylish and comfortable? Check out this month's #CoCoInspo, soft modern kitchens! This design combines the best of both worlds with sleek, modern lines that feel warm and inviting. The soft modern trend features natural materials such as wood and stone, paired with clean, simple lines and minimalistic designs.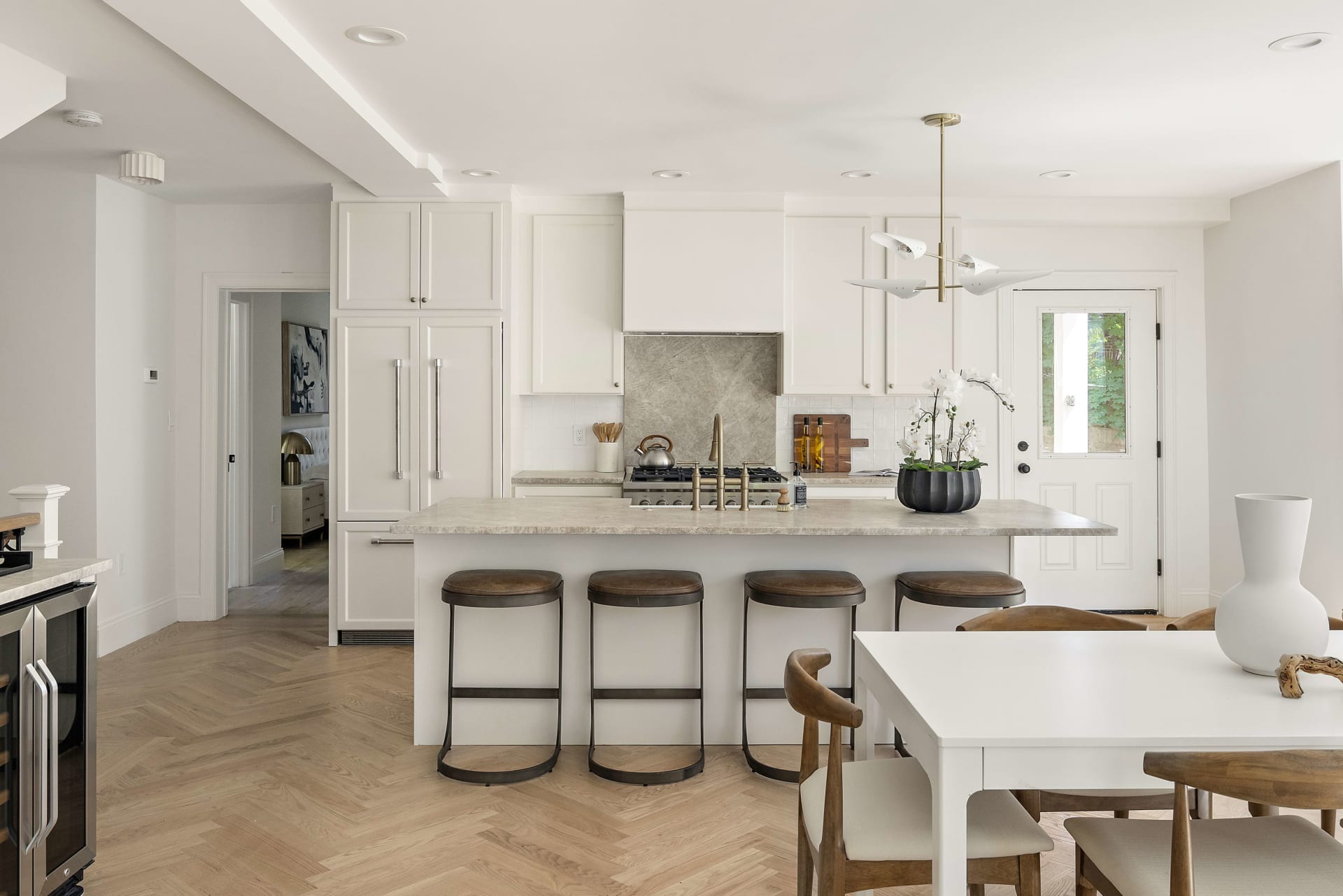 The soft modern trend is all about creating a modern and cozy space. Think glossy finishes on simple shaker cabinetry paired with natural wood like our go-to oak islands and soft brass hardware to achieve this look. This combination creates a harmonious blend of natural and modern elements that feels fresh and timeless.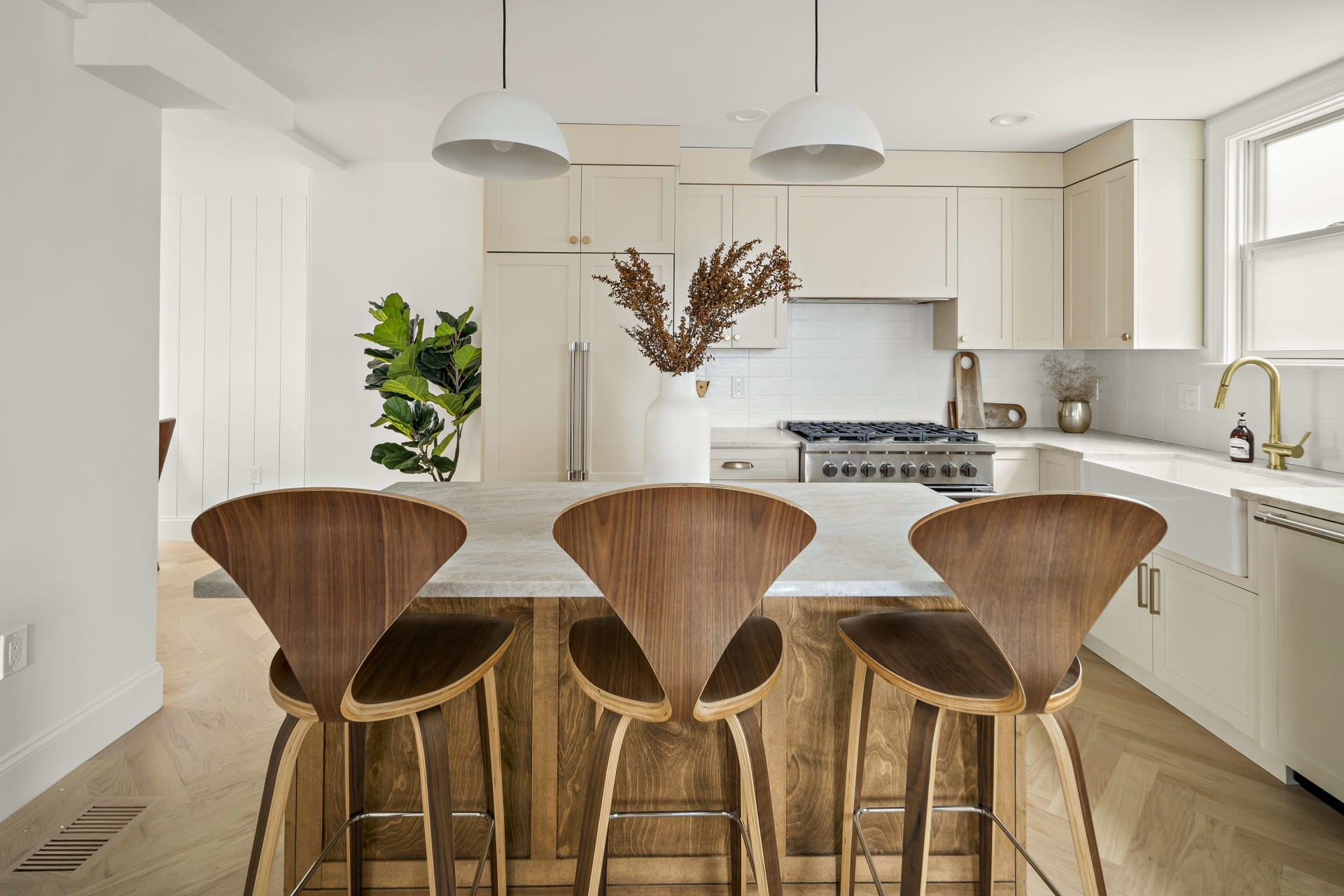 One of the hallmarks of the soft modern trend is the use of open shelving. This creates a more open, airy feel in the kitchen, allowing you to display your favorite dishes and cookbooks. Strategic lighting is also key to creating a welcoming and functional space. Choose fixtures that provide ample task lighting for cooking and prep work and ambient lighting to set the mood for meals and gatherings.
If you're considering renovating your existing kitchen or building a new one, the soft modern trend is worth considering. With its blend of natural materials and stylish design elements, it's a style that will stand the test of time. So, get inspired and transform your kitchen into a stunning, modern, and cozy space with the soft modern kitchen trend!