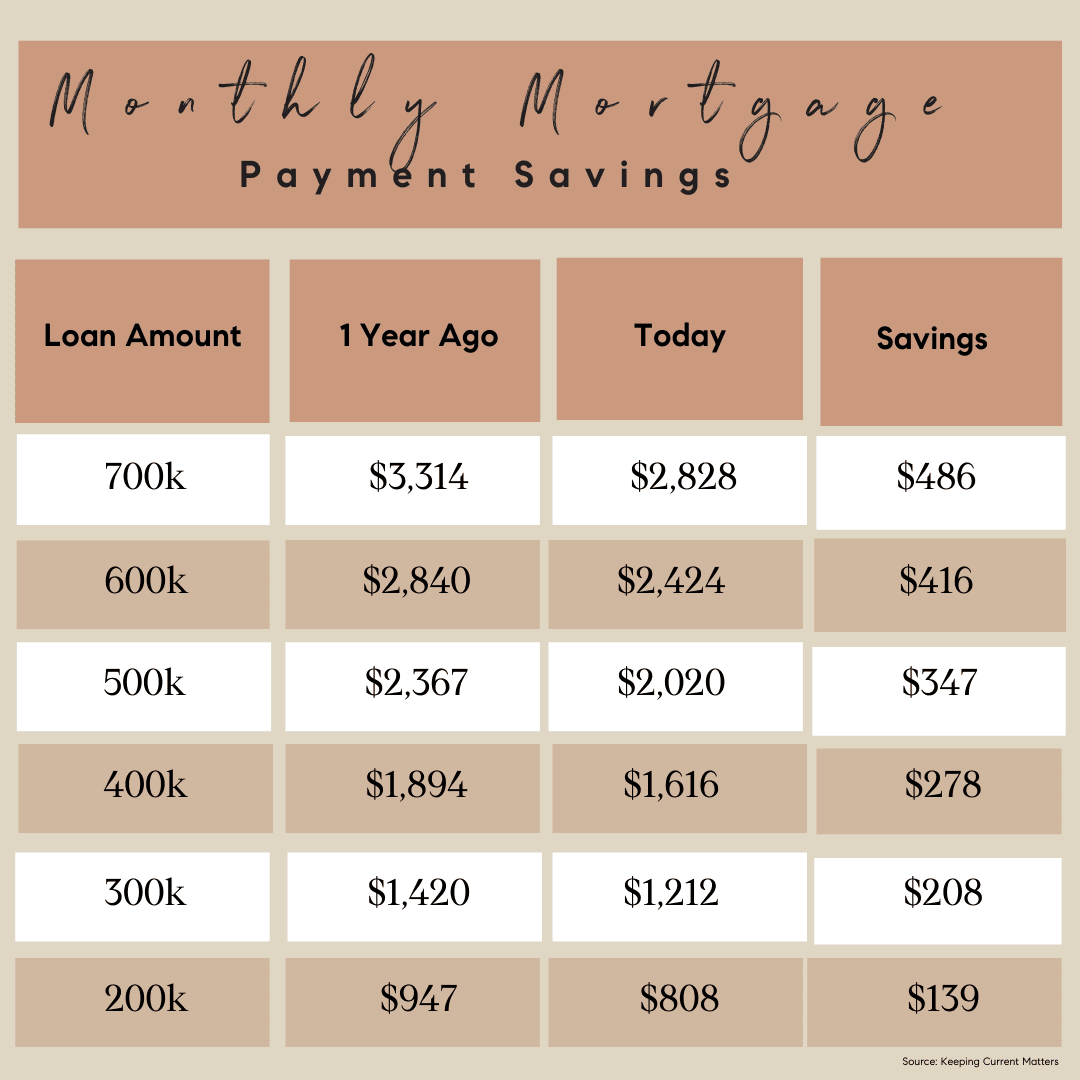 Did you know you could be SAVING money by buying your home? Do you know how much you would be saving? Let our trusted lender Mike Suffoletto break it down for you.
By now you have heard it multiple times, people shouting out the good news, "RATES ARE AT HISTORIC LOWS"! Low rates not only help current homeowners refinance to better terms, but it also has a massive impact on home buyers. Let us explore the two biggest benefits to home shoppers.
The glaringly obvious benefit is a lower payment with a lower rate, but the question is, how much will actually be saved? Let's look at a 30 year fixed mortgage borrowing $500,000. Last year, a principal and interest payment would be $2,367 monthly. With today's rates, the payment would only be $2,020. That is a monthly savings of $347! This results in an annual savings of over $4,100! Those savings may cover your utility costs, a car payment, or allow for a homeowner to save it and take a really nice vacation, (I hope we can travel soon!). The low rate savings really compete with the rising rental costs making homeownership more affordable.
The second major benefit is increased affordability. Lower rates allow borrowers to qualify for a larger mortgage which means they can increase their purchase price point if they choose. The increasing price point will bring more eligible properties into the search helping to check more of the 'need' and 'want' boxes. Maybe it allows for a bigger home, a turnkey home rather than one in need of TLC, extra bedroom or bathroom, home office, bigger yard, better location, and/or additional amenities. Let's bump up the mortgage to $700,000 and you'll notice the payment is cheaper than a $600,000 mortgage just one year ago. How much more can you get with an extra $100,000 in your search?
Everyone benefits, the first time homebuyer, upsizer, downsizer, or refinancer. Whether using the lower rate to save money, purchase more homes, or a combination of both, now is a great time to buy or refinance!