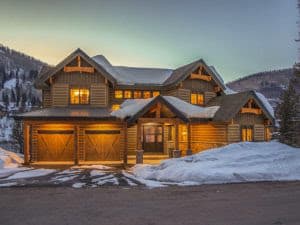 You might soon notice your neighbors removing "For Sale" signs and replacing them with Christmas lights. Buyers and sellers often take a break over the holidays to recuperate for the new year. However, there are a number of reasons why being active during a winter slowdown can be beneficial.
As more properties become available in the spring, most buyers come out of hiding and begin their house quest. However, starting your property hunt during the holidays can provide you with more freedom – and possibilities.
HERE ARE SOME REASONS WHY BUYING NOW MIGHT BE A GOOD IDEA.

1. There is less competition.
If you've been discouraged by this summer's bidding battles, the holidays might be the time for you. While buyer activity has been high for the majority of the year, thanks to historically low mortgage rates that make homebuying more accessible, traffic is expected to drop in the coming months. You'll have more options because there will be fewer purchasers pounding on the doors of potential listings.
2. More time to look for a home.
Buyers have been obliged to act quickly because the market has been so on fire. Now you may relax and devote a bit more time to finding the ideal home with all of your desired features. Finish your Christmas shopping online and use your fall and winter vacation time to visit and narrow down a shortlist of your favorite homes.
3. Interest rates that are lower.
While many homebuyers anticipate to take a break over the holidays and resume their search in the spring, savvy purchasers, such as yourself, know that now is the best time to take advantage of historically low rates before they rise. Purchasing now rather than later might save you roughly $1,500 each year. It's worth noting that December is widely regarded as the best month for finding a decent deal on a home.
4. Negotiation potential.
Negotiations have fallen by the wayside in this seller's market. When you combine that with low inventory, it's no surprise that sellers have got the upper hand. This disparity is expected to even out over the holidays. Because there are fewer active bidders, there are less feeding frenzys on available properties, and sellers may be more likely to bargain on price, contract terms, and closing date.
5. Tax breaks at the end of the year.
Another benefit for purchasers: end-of-year house purchases allow buyers to take advantage of a significant tax deduction. On principal properties, homeowners can deduct up to $750,000 in mortgage interest, as well as up to $10,000 in combined local, state, and property tax deductions. In some areas, other homeowner-friendly deductions, such as moving fees, may also apply.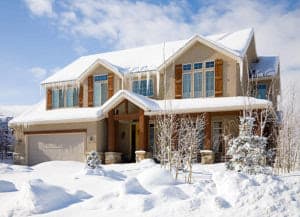 Spring is the season when most homes go on the market, prepping for the hustle and bustle of summer. Home sellers who stay on the market in the fall and winter — or newly list their properties — can often become a hot commodity.
HERE ARE SOME MAJOR ADVANTAGES YOU CAN EXPECT WHEN SELLING YOUR HOME DURING THE HOLIDAYS.
1. There is significantly less competition.
Housing supply has been famously scarce. Despite this, buyer activity has remained robust since rates have remained so low, fostering unparalleled affordability. So, as a seller, what does this mean for you? Selling your house around the holidays, when inventory is even lower, thins out your competition tremendously. You'll be the large fish in a small pond, with (many) more nibbles on your tail.
2. Buyers who are highly driven.
Due to low inventory, many homebuyers may act swiftly – and close quickly, which is to your benefit. Because the housing market is generally slower over the holidays, loan officers are more likely to approve and close qualified purchasers sooner. It's much better if you reside somewhere with a warmer temperature. In the fall and winter, warm-weather markets like Phoenix and Miami are still hot sellers.
3. Realtors that are extremely motivated.
Your realtor may have the time — and the ingenuity — to make your listing stand out even more during the seasonal slowdown. When selling your property during the holidays, an agent who is working extra time may put more care into photography and staging, or they may give out freebies at a winter open house. If you haven't found a realtor you like, ask your loan officer for a recommendation.
4. Interest rates that are lower.
Mortgage rates are still historically low, but they're predicted to gradually rise by the end of the year. This presents a once-in-a-lifetime opportunity for homebuyers to save money by acting now rather than waiting until next year. Cheaper interest rates translate to lower monthly mortgage payments, which can tempt more buyers to buy, as well as benefit you when you sell and buy your next home.
5. More time to look for a home.
With time off from school and work, enthusiastic customers have more time on their hands. They'll be pulled to your property not just by its winter wonderland-like curb appeal, complete with dazzling Christmas lights, but also by the time they'll have to look at listings and attend holiday-themed open houses. Additionally, non-U.S. purchasers who do not adhere to the same calendar may be interested in purchasing.